Realizing the Benefits of Clinical Documentation Improvement
Successful clinical documentation improvement projects begin by addressing provider challenges related to inputting EHR data.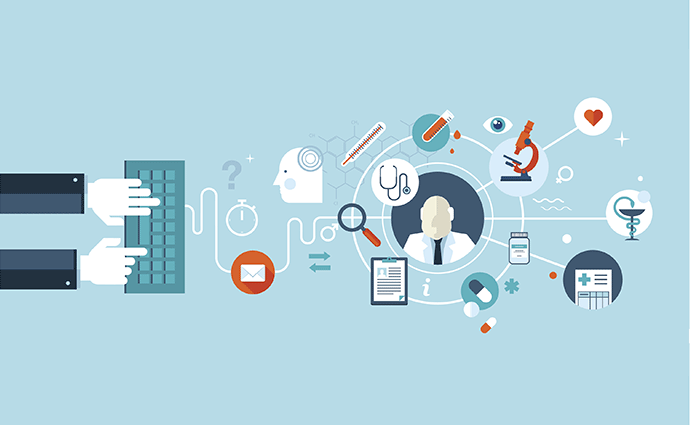 Source: Thinkstock
- Physician practices and healthcare organizations have been batting around the idea of clinical documentation improvement (CDI) for over ten years.
The American Health Information Management Association (AHIMA) has taken a particular interest in spearheading the movement for CDI education and programs to ensure meaningful clinical data is captured for the purposes of quality reporting, claims reimbursement, public health information, and disease tracking.
According to the organization, the benefits of CDI could be huge. In 2013, University of Pittsburgh Medical Center's Adele Towers, MD, MPH, framed CDI as a means to improve every aspect of patient care and hospital management in an article in the Journal of AHIMA.
"The main message to physicians should be that CDI is a quality initiative," she wrote. "When asking physicians why good clinical documentation is necessary, they will most likely say that it is to document the care of the patient and to communicate with other providers. Physicians understand the need to make documentation legible, timely, complete, precise, and clear. They understand that the documentation is the legal health record."
Towers also emphasized the importance of specificity in documentation.
READ MORE: Tips for Approaching Clinical Documentation Improvement
"The message to physicians should be simple — good clinical documentation will improve communication, increase recognition of comorbid conditions that are responsive to treatment, validate the care that was provided, and show compliance with quality and safety guidelines," stated Towers.
Financial and qualitative benefits of CDI
The advantages of quality clinical data are well known among physicians and the practice of evidence-based medicine, and little doubt exists that CDI can increase hospital revenue.
A Black Book Market Research report last year showed almost 90 percent of hospitals with 150 or more beds outsourcing clinical documentation functions made over 1.5 million in healthcare revenue and claims reimbursement after implementing CDI.
Black Book researchers didn't mince words when it came to assessing the financial advantages of CDI.
"CDI solutions are the critical link in ensuring full and timelier reimbursements from insurers and payers, as well as avoiding costly penalties for non-compliance, hence hospital chief financial officers have become the greatest advocates for outsourced end-to-end coding," stated Managing Partner Doug Brown.
READ MORE: Leveraging Health IT for Clinical Documentation Improvement
According to Black Book, current practices for EHR documentation do not necessarily lead to accurate and effective clinical data. Successful CDI programs have the potential to lead to significant financial gain and organizational efficiency.
"CDI is a key step in dramatically improving operational efficiency in healthcare organizations," said Brown. "Failing to address flaws in documentation processes has resulted in higher incidences of errors, financial losses and diminished patient care, and struggling hospitals will not survive on that old path."
Increased revenue isn't the only noticeable effect of implementing clinical documentation improvement — CDI has also shown positive effects when it comes to improving patient care.
Last year, Heritage Valley Health System in Pennsylvania observed a 27-percent drop in their predicted mortality rate after implementing CDI strategies. While financial benefits are always welcome, this improvement in positive health outcomes most influenced provider opinions of the importance of CDI.
"We want to get paid for the quality of care and services we provide," said Director of Utilization Management and Clinical Documentation Management at Heritage Valley Health System Joann Hatton. "It's not about the money, it's about improving patient care, but the positive financial impact of Nuance's CDI program was clearly evident."
READ MORE: Does Speech Recognition Aid Clinical Documentation Improvement?
Still, many providers drag their feet when it comes to implementing CDI projects.
Physicians already frustrated by the demands of EHR documentation are reluctant to take on the additional administrative burden accompanying CDI implementation. While CDI may be effective in improving health outcomes, physician burnout is a very real concern likely to only augment with more involved clinical documentation processes.
NLP to the rescue?
Growing EHR documentation demands have cut significantly into the provider workday and contributed to lower-quality clinical records containing redundant, erroneous information.
However, a study last year offered providers a glimmer of hope in the form of dictation and natural language processing (NLP).
Researchers found that using NLP in clinical documentation yielded more efficient results than ordinary standard approaches alone.
For example, whereas standard CDI approaches took an average of 16.9 minutes for cardiologists, the NLP model took 5.2 minutes.
"We found that a pure protocol of NLP Entry as well as hybrid protocols (involving both NLP Entry and Standard Entry) showed promise for EHR documentation, relative to Standard Entry alone (Standard-Standard Entry)," wrote a team of researchers led by David R. Kaufman, PhD.
While NLP could save providers time keeping up with EHR documentation, the accuracy of this model is lacking.
Researchers measured clinical documentation against eight data quality measures and gave each technique an average score. The NLP model scored a 24.5 while the standard approach earned a 29.5.
The lack of accuracy observed in the NLP model could be due partially to providers being less precise when dictating health data than when entering the information into the systems manually.
"This suggests that the note was judged to be more to the point and with less redundancy," Kaufman and colleagues wrote. "In addition, documentation from Standard-Standard Entry was found to be more organized than that from NLP-NLP Entry, indicating that it was structured in a way that the reader could better understand the patient's clinical course."
A hybrid approach struck researchers as the most effective option moving forward.
"It is our opinion that different parts of the note should be documented differently, but reaching a conclusion on the optimal method of documentation for each part of the note will require further study," stated researchers.
Though helpful in expediting the process of clinical documentation, NLP might leave much to be desired in the way of optimizing accuracy.
"These findings suggest that, pending further study, EHR documentation methods using a combination of dictation and NLP show potential for reducing documentation time and increasing usability while maintaining documentation quality, relative to EHR documentation via standard keyboard-and-mouse entry," researchers added.
A strategy for supporting CDI programs
While CDI is presently an imperfect, occasionally arduous undertaking, AHIMA urges providers to actively seek out operational and personnel resources to implement efficient strategies.
AHIMA acknowledges that physician practices in particular may struggle with attaining the proper resources to make CDI as effective as possible. The organization suggests incorporating all individuals involved with a practice's EHR system at every stage to optimize CDI.
"To be truly effective, practices need a 'front-to-back' approach — proactive education and concurrent CDI on the front end of the process," authors wrote. "This may require a more dedicated CDI resource within the practice as well as close collaboration with the practice's EHR vendor to remediate documentation vulnerabilities, tweak templates, and update documentation alerts and prompts."
Dedicated CDI resources within physician practices may be on the horizon.
However, without a surefire method for optimizing both accuracy and efficiency, it is unlikely providers will be on board to focus more attention on EHR documentation when existing administrative requirements are already such a strain.