Reduced Regulatory Burden Needed For Improved Interoperability
HHS Deputy Secretary Hargan underscored the importance of cutting regulatory burden on health IT developers to enable interoperability.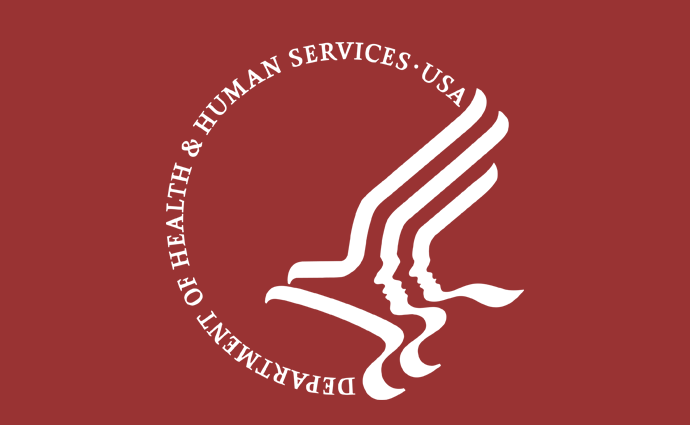 Source: Thinkstock
- Reducing regulatory and administrative burden on health IT developers and providers is necessary to paving the way for interoperability in healthcare.
This sentiment came from HHS Deputy Secretary Eric Hargan at the ONC 2018 Annual Meeting last week.
"It is actually impossible to move to a future health system, the one that we need, one that pays for procedures rather than sickness, without a truly interoperable health IT system," said Hargan. "Now, sadly, that remains in our future too. Like a value-based system, an interoperable system remains in our future."
Achieving interoperability is a top priority among regulators and health IT developers alike as stakeholders push for more patient-centered care. Several federal initiatives — including the MyHealthEData initiative announced at HIMSS18 — are designed to give patients control over their EHRs.
"Patients need to be able to access their own records," said Hargan. "Period. When they move to a new provider, they ought to be able to bring their records. Period. How all that happens is really up to you. And that is part of what the private sector brings to the table, which is the understanding of how we get to where we need to go."
READ MORE: Taking a Multi-Pronged Approach to Achieving EHR Interoperability
Application programming interfaces (APIs) present an opportunity to enable interoperability by allowing devices developed by different health IT companies to exchange data points.
As API development increases and more developers enter the healthcare sector, Hargan stressed that federal entities will need to avoid taking a prescriptive approach to regulation.
"The world of regulating health software is still a largely new one," said Hargan. "We have to be careful to take a practical approach to regulate it, not having the heavy hand on people who are developing these apps, developing the software."
FDA plans to take a flexible, risk-based approach to regulating the use of APIs and other innovations to ensure regulatory processes do not stall the development of apps that may help to enable interoperability.
"As Commissioner Gottlieb laid out, the hope is that this can reduce the time and the cost of market entry ensuring that appropriate patient safeguards are in place," said Hargan. "Now overall we hope that this will encourage more developers, including those that are new to the health care space to translate digital advances into tools that benefit patients."
READ MORE: EHR Interoperability Improving Among Acute Care Hospitals
In addition to ensuring these devices are safe for patients to use, regulators are also working to maintain a focus on usability.
"That's why we took very seriously our mandate under the 21st Century Cares Act to lay out a strategy reducing provider burden within Health IT, and that was released this week," said Hargan.
The draft strategy is a joint effort between CMS and ONC and includes recommendations to reduce regulatory and administrative burden associated with EHR use. The strategy is open for public comment until January 28.
"We are attentive to provider burden not just because we want providers to have time to focus on their patients, but also because making EHR technology intuitive and useful to providers is essential to making it a tool that actually improves outcomes in health," said Hargan.
"And we do not want to micromanage how the private sector can help accomplish our goals," he added. "When we set up specific goals, whether it's overhauling outdated rules or requiring inter-operability, it's because we take those goals seriously, and we follow through on them, to the best of our capacity."
READ MORE: Top Interoperability Questions to Consider During EHR Selection
Hargan has been heading up a Regulatory Sprint along with CMS, the Substance Abuse and Mental health Services Administration, the Office of Inspector General, and the Office for Civil Rights to quickly assess how current interpretations of laws such as the HIPAA and Anti-Kickback statutes may be inhibiting the shift the value-based care.
"This effort has included close engagement with the Health IT community," said Hargan. "A recent round-table my office held included representatives from CHIME, and we've heard extensive feedback about how these laws could be impeding the growth and development of Health IT."
HIPAA and 42 CFR Part 2 in particular limit health data sharing in order to protect patient privacy.
"We cannot think about what a well-functioning regulatory framework for patient privacy looks like without thinking, of course, about how that framework will interact with Health IT," noted Hargan.
"Tragically, these challenges can even get in the way of providers helping patients who are caught up in our nations opioid epidemic, which is another one of the priorities that Secretary Azar and President Trump have laid out for HHS," he added.
Overall, Hargan and others at HHS are working to ensure the private sector can focus on spurring advancements in interoperability and health IT innovation by reducing the prescriptive nature of federal regulations.
"We have ambitious goals for our health system and we know that means, of course, ambitious goals for health IT, as well," Hargan stated. "Secretary Azar has laid out both vision for what a health system that pays for value will looked like."
"American patients become empowered consumers, able to shop among provider," he added. "These providers are, in turn, accountable stewards of patient decisions rather than processors of paperwork.