Refining Patient Matching Process for Stronger Health Data Exchange
CORHIO is working to strengthen its patient matching process, which will ensure better patient care and also aid health data exchange.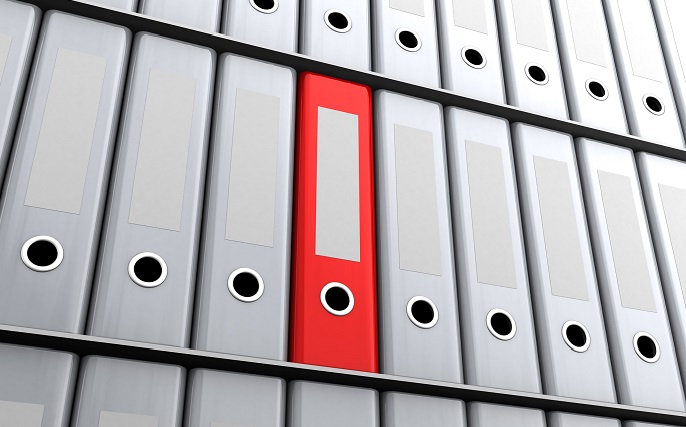 Source: Thinkstock
- Healthcare organizations understand that patient matching is an important aspect of the safe and secure electronic exchange of health information, but providers must ensure they have the right tools to accurately identify patients and then match patients to their health information.
The Colorado Regional Health Information Organization (CORHIO) recently made a move to improve its patient matching process. The HIE will integrate Verato technology into its enterprise master patient index (EMPI) technology, in an effort to help incorporate more types of health data into the CORHIO network.
Verato utilizes referential matching, which is what drew CORHIO to that option, explained CORHIO CEO Morgan Honea.
"Verato's MPI was incredibly appealing to us because we are right now working very closely with the state and other partners to go beyond traditional health information exchange and start to work on a more social determinant longitudinal record," Honea explained. "It will include folks with housing insecurities, food insecurities, and transportation challenges."
"We are working to see how we can include benefit management systems and eligibility information so that as we grow our concentric circles out of folks who are working with common patients - but may not be using traditional systems like we see in healthcare like EMRs," he continued.
READ MORE: Colorado HIE Using FHIR APIs for Patient Health Data Viewing
For example, food banks may be working on spreadsheets or even more rudimentary tools, Honea said. The new patient matching option will give CORHIO a capability of matching patients when it may not have been able to have those 12 or 15 essential data elements for demographics coming out of an EHR.
"In the traditional sense of health information exchange, patient safety and privacy are the two primary drivers for the need to match patients effectively," Honea maintained. "You certainly don't want to be treated for someone else's record and you certainly don't want your record being viewed as someone else's."
Going beyond that, it's really just important that providers are attaching the right information to the right individual. That way, healthcare organizations can direct the right resources at the right person. Otherwise, there can be lots of confusion in the patient care process.
"From a state health IT perspective, there are close to a couple hundred health IT projects going on across the state departments alone, which may be in human services, behavioral health, etc," he said. "But there's not a lot of insight into which patients are crossing across all of those programs."
"We hope to partner with the state to be able to provide some greater insight into finding out who the clients are that are most highly affected by the different programs within the state departments," Honea continued. "We want to find out who are they working with beyond those programs in the local community-based organizations and when they go in and out of the healthcare system."
READ MORE: Duplicate Patient Medical Records Stem from Lagging MPI Process
It's important to ensure that those transitions are done appropriately, and patient identification and matching is the foundation for all of that capability.
Overcoming health data exchange challenges at all levels
Patient identification and matching has been a conversation at the federal level for quite some time, Honea acknowledged. Each state, or community, needs to identify the main challenges that are driving the barriers to improving their HIE goals.
"In Colorado we've got a really strong infrastructure and a foundation built in the [All Payer Claims Database] and the health information exchanges, and the healthcare delivery system in general," he explained.
"We have one of the highest rates of EHR adoption through the meaningful use program. Generally, there's just this really strong foundation of digital health built here," Honea continued. "That's not necessarily the case everywhere, but it really depends on where you are on the spectrum of interoperability and where you go next in terms of what your needs are in this realm."
Having a very solid set of federal standards or requirements that healthcare organizations had to use to gather and share demographics would certainly go a long way, he added.
READ MORE: Duplicate Patient EHRs Cost Hospitals $1,950 Per Inpatient Stay
In general there is a lot of variability between different healthcare systems, Honea said.
"The cost of doing this work is highly variable from one system to the next," he explained. "Some EHRs and integration systems are really cheap and easy to do this work depending on the type of methodology that they use. Some of them are incredibly cumbersome and require additional layers of technology, and they have backlogs for project management and are just generally hard to perform."
Options from vendors can also vary considerably, Honea noted. A healthcare organization may have seen one Continuity of Care Document (CCD), but that does not mean that the organization has insight into what the next instance of CCD may look like. This can happen because of how much variability there is in the data gathering process.
"Interoperability is a word that gets thrown around a lot and a lot of people see it as this highly elusive thing that has not been accomplished anywhere," Honea maintained. "That's really just not the case."
The technology is here and readily available to do the work needed to ensure proper patient care, he continued. It's largely not a technological issue.
"It really comes down to bringing people to the table, creating a shared vision, and rolling up your sleeves and doing the actual work," Honea concluded.
"Until you've done that work, you really don't know what you don't know about all of the details of health information exchange. It's being done [at CORHIO] and it's incredibly exciting. There certainly a lot of challenges and barriers, but you just have to gather up all your will and push through those."