Regenstrief Confirms Commitment to Health Data Standardization
Regenstrief recently established a chair to honor the organization's contributions to furthering health data exchange through standardization with LOINC.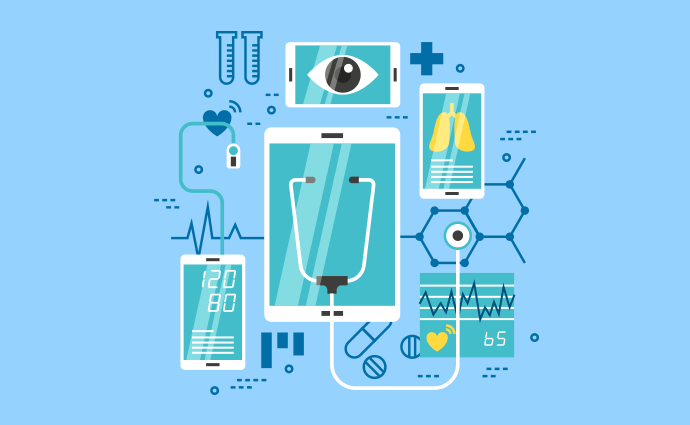 Source: Thinkstock
- In a display of commitment to data standardization in health data exchange, The Regenstrief Foundation at Indiana University School of Medicine has established the Regenstrief-McDonald Chair in Data Standards to honor the work of Sam Regenstrief and Clement McDonald, MD.
Located at the Regenstrief Institute, the chair belongs to Program Director for Logical Observation Identifiers Names and Codes (LOINC) and Institute Investigator Daniel Vreeman, DPT, who has been deemed the first Regenstrief-McDonald Scholar in Data Standards.
Established in the mid-1990s by Clement McDonald, MD, and a team of Regenstrief investigators, LOINC and its set of standards paved the way for interoperability for the Indiana Network for Patient Care (INPC) community health information exchange. LOINC allowed for easier, faster health data exchange through ensuring all providers and systems were speaking the same language when sharing information.
"The impact of LOINC and data standards generally is enormous and far reaching," said Regenstrief Foundation President and Dean Emeritus of Indiana University School of Medicine D. Craig Brater, MD. "Such programs often struggle for traditional external sources of funding. If they must charge fees to survive, those fees are often of sufficient magnitude to preclude use by many. The Regenstrief Foundation's goal is to provide a source of stable support for LOINC that will allow it to continue its great work indefinitely while also enabling access to its expertise by all."
LOINC's universal code system is responsible for providing standardization in medical test result identification, observations, and a variety of other clinical measures. As the most widely-used code system worldwide, LOINC promotes interoperability with more than 2,000 new terms for tests and clinical observations available per release through requests from end users.
The data standard includes over 80,000 clinical and laboratory test codes used in 172 countries, and it has been translated into 12 languages.
"Health data standards like LOINC are essential to enabling the kinds of data sharing and analyses that are increasingly essential to the practice of medicine and the conduct of biomedical research," said Regenstrief Institute President and CEO Peter, MD, who also serves of the and Associate Dean for Informatics and Health Services Research, Professor of Medicine and Sam Regenstrief Professor of Informatics and Health Services Research at the IU School of Medicine.
"The Regenstrief Institute has a long history of leadership in the establishment of data standards and the impact that LOINC has had on health care cannot be overstated," he continued. "This chair, for which we are extremely grateful to the Regenstrief Foundation, will go a long way toward ensuring the continuation of this important work."
The funding for the Regenstrief-McDonald chair was made possible through "For All: The Indiana University Bicentennial Campaign," an initiative designed to provide funds honoring Indiana University ending in December 2019.
"It is a tremendous honor to hold the chair named for these innovators who envisioned solutions even before many recognized needs," said Vreeman. "The late Mr. Regenstrief, who came to this country as a poor immigrant and became a philanthropist devoted to improving health care, had the vision of applying the techniques and technological advances of manufacturing to make better and more efficient medical services available to all patients. Dr. McDonald is a true visionary who made electronic medical records and health information exchange a reality for improving care quality and efficiency through data standards."
Health data standardization is a key component of advancing EHR interoperability, and the institute's continued commitment to providing new data standards to fit the demands of the health industry is instrumental in reaching this end.