Researchers Discuss Problems, Solutions to Patient Identification
ECRI Institute and the Partnership for Health IT Patient Safety recently identified solutions to patient identification errors.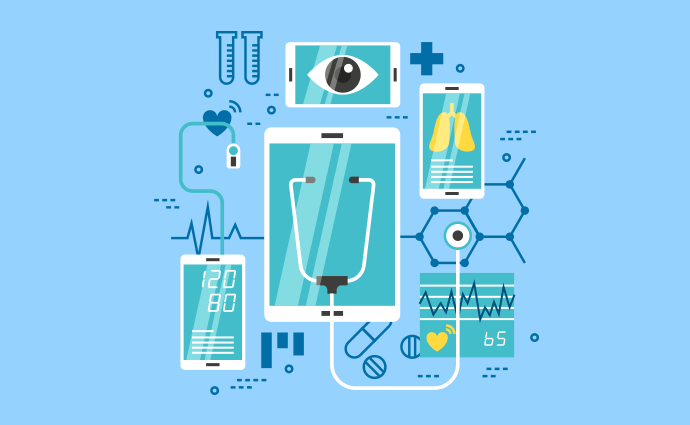 Source: Thinkstock.
- A recent ECRI Institute presentation outlined findings regarding best practices to reduce patient matching errors.
In collaboration with the Partnership for Health IT Patient Safety, the organization presented additional findings from its health IT safe practices guide for patient identification published in February. The guide included insights gleaned during an analysis of over 7,600 patient safety events from January 2013 to August 2015 concerning patient identification.
Senior Research Analyst Amy Tsou, MD, MSc, outlined three major factors contributing to erroneous patient matching: inadequate registration staff training, lack of patient verification by photo IDs, and lack of standardized process recording identifiers or reporting irregularities.
Tsou also proposed solutions to these three issues through better education registration staff, requiring a photo ID with registration, and standardizing the process for reporting regularities.
The analysis discussed during the webinar culminated in eight safe practice recommendations divided into attributes and technology.
Presenters used the acronym IDENTIFY to relay all 8 recommendations:
Include—Electronic fields containing patient identification data should consistently use standard identifier conventions.
Standardization is a priority across the care continuum. Using standard identifier conventions is imperative in patient matching to avoid mismatched or duplicate patient records. Standardized methods of capturing patient identification data eases interoperability and matching to improve patient safety and reduce error.

Detect—Use a confirmation process to help match the patient and the documentation.
A confirmation process ensures the information being entered into a patient record is correctly matched to the right individual. Confirmatory information including patient name, date of birth, initials, photo, or medical record number should be entered or presented at various points throughout the care process to provide assurance that a provider is dealing with the correct patient.

Evaluate—Use standard attributes and attribute formats in all transactions to improve matching.
Using standard attributes and attribute formats in all transactions ensures records are correctly linked to each other. By capturing and storing all patient demographic information in a consistent format, providers can improve the likelihood of correctly matching patients with their data.

Normalize—Use a standard display of patient attributes across the various systems.
Standardizing the display of patient attributes across health IT systems ensures accuracy and avoids confusion.

Tailor—Include distinguishing information enhancing identification on screens, printouts, and those areas that require interventions.
Including distinct designs in visual displays such as screens and printouts corresponding to different attribute information will allow providers to gain demographic information about a patient at a glance. The varying appearances of these visual displays could make use of font, order of information, and use of white space to improve identification by making it easier to quickly distinguish one patient from another.

Innovate—Integrate new technologies to facilitate and enhance identification.
Health data exchange, interoperability, and remote monitoring are just a few areas of the healthcare industry benefitting from rapidly evolving technology and innovation. Similarly, patient identification processes could be improved through innovating and integrating new technologies into matching. New technology facilitating accurate, efficient patient identification will help improve the process and allow for widespread application.

Follow up—Implement monitoring systems to readily detect notifications to facilitate proper identification.
Automated monitoring systems detecting errors in patient identification can catch problems sooner and prevent potential harm. Consistent checks can mitigate duplication and confirm patient identities.

Yield—Include high-specificity active alerts and notifications to facilitate proper identification.
Specific alerts and notifications alerting providers and hospital staff of when they are trying to create a new record for a patient who already has a record in the system is another way providers can avoid duplicate information. Additionally, providers can incorporate specific alerts for when providers select the wrong patient or enter a patient name containing typos.