Rocky Cerner EHR Implementation Spurs Conflict, Billing Problems
A challenging Cerner EHR implementation at a Texas health system has sparked disagreements between leaders and staff.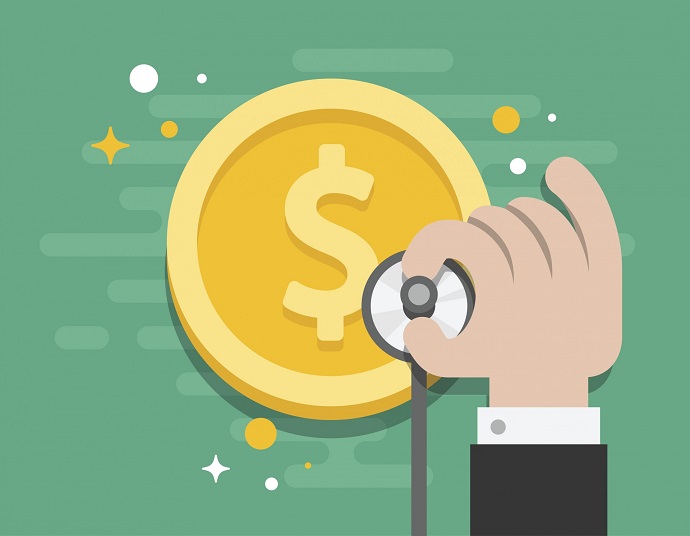 Source: Thinkstock
- Medical Center Health System (MCHS) in Texas has experienced persistent billing problems and rising tensions between management and hospital staff following a Cerner EHR implementation that went live earlier this year.
The Cerner EHR system is expected to cost the MCHS a total of $55 million over five years.
Despite completing 18 months of training prior to the system go-live, MCHS hospital administration informed the Ector County Hospital District Board of significant billing issues three months after the implementation was complete. A report by independent consultant Financial Resources Group (FRG) showed confusion and complications quickly began to bog down hospital administration as staff and management quarreled over who was at fault for billing snags.
In response to these problems, the board approved a request to hire Dixon Hughes Goodman, LLP (DHG) to create a revenue cycle process improvement agreement to help the hospital resolve a reduction in its "discharged, not final billed" (DNFB) balance. The agreement would also provide oversight of the billing resolution accounts currently in DNFB status, according to information provided in a board packet for the July meeting.
MCHS Chief Financial Officer (CFO) Jon Riggs stated in July the biggest reason for the agreement was to decrease accounts receivable to an appropriate level by the end of the fiscal year on September 30.
READ MORE: Cerner Seeks EHR Contracts with More Government Agencies
"My understanding was that it was a push — it was the end of the fiscal year," Ector County Hospital District One Board Member Bryn Dodd told Odessa American. "They were trying really hard to recover some of that revenue from the billing. So you saw kind of an increase is the way (Riggs) explained it because he did have these people come in and were pushing."
"It was just a temporary situation though," Dodd added.
FRG reviewed MCHS operations and made recommendations about how the hospital could reduce expenses and increase opportunities for revenue generation. The report took the possibility that the hospital could go into technical default into account when devising the recommendations.
The FRG report attributed many of the issues to the Cerner EHR implementation.
"Cerner's a huge issue in here," Dodd said. "What's frustrating about that is that at all of the meetings since March that we've talked about Cerner, administration have always made it sound like it was a very smooth transition."
READ MORE: Cerner Releases Consumer-Facing EHR to Improve Interoperability
The FRG report also showed DNFB numbers may have been inflated by the Cerner system. A manager gave an example off the prior day's reporting from Cerner showing $14 million in DNFB, while a report from the billing system nThrive showed only $6.7 million in DNFB.
The manager also stated she noticed there were accounts that had already been paid, but were shown in the Cerner DNFB report as not being billed. FRG also gave an example of a patient with $11,000 in total charges — $1,000 in professional charges and $10,000 in facility charges. However, the Cerner system displayed an $11,000 charge showing up on both the professional and facility reports.
In addition to incorrect charges and billing errors, FRG noted there were delays in issuing bills to patients that necessitated manual workarounds by staff members. The need to manually bill patients negatively affected both staff productivity and cash flow.
Furthermore, the report found some patients were required to register in the Cerner system multiple times during an encounter. For example, patients registering at a main point of service who were then sent to the lab and then the radiology department were required to register at each point of service.
By registering multiple times throughout the same encounter, patients were entered into the system as having several encounters. Billers would later need to manually combine the multiple encounters into a single bill, which contributed to billing delays.
READ MORE: Cerner Extends Free CommonWell Services to Users Until 2020
Lack of communication between clinical floor staff and revenue integrity staff also contributed to billing delays.
"Currently this is impacting about 300 claims for $4 million," the report said.
FRG's report also noted a "significant gap between management and staff in expectations for the Cerner installations."
Ultimately, management felt staff members were at fault for issues with the Cerner system, while staff members maintained management was at fault for being unable to ensure a smooth implementation process.
Management asserted problems with the Cerner implementation were mostly the fault of staff members not paying attention during training. Meanwhile, hospital staff reported management had not provided sufficient training, which led to errors and workflow confusion both during and after the implementation.
"Cerner took the data collection and, at the direction of MCHS leadership, was to build the system to reflect best practices," the report said.
However, one Ector County Hospital board member stated Cerner did not adequately show MCHS staff how to navigate or use the EHR system to serve the needs of their specific healthcare facility. The hospital attempted to help staff become better acquainted with the technology by purchasing services amounting to $239,000 for additional EHR system training.
"Cerner is supposedly there working with employees, but again, they have not done a one-on-one training with these people about what we're doing and not just what Cerner module does," said Ector County Hospital District Five Board Member Don Hallmark.
Despite some board members insisting Cerner is partially to blame for not providing adequate training and assistance, others maintain these technological and administrative complications are the norm as hospital staff adjust to the new system.
"All hospitals throughout the state are having these issues," District Seven Board Member Ben Quiroz stated.