Rural Hospitals Remain Weak Spot in EHR Interoperability
EHR adoption and health IT implementation has proved most difficult for small, rural, and critical access hospitals, but recent advancements in cloud-based EHR and federal incentive programs offer hope.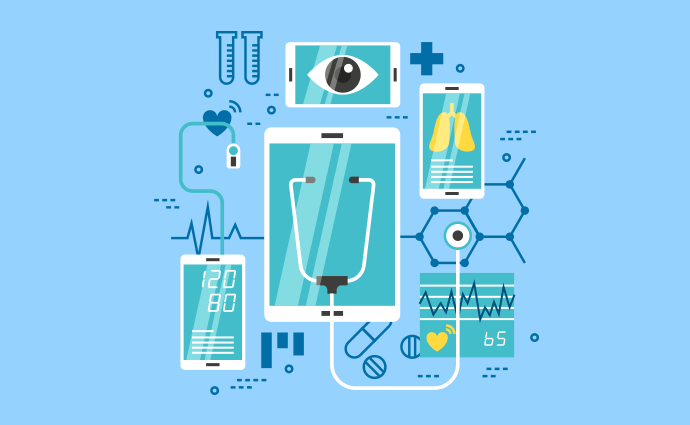 Source: Thinkstock.
- Rural hospitals have historically struggled to keep up with larger hospitals in more populated, urban areas in EHR adoption due to lack of financial and technological resources. The cost, time, and technical expertise necessary to fully implement EHR technology can put a strain on small hospitals far from large cities and universities most often at the epicenter of modernized health IT infrastructure.
Small, rural hospitals face challenges larger institutions hardly need to consider. Lead author Clemens Scott Kruse, MBA, MSIT, MHA, had this to say about the leading barriers to hospital EHR adoption in a 2016 study published in JMIR Medical Informatics:
Other barriers rural hospitals must contend with include inconsistent EHR adoption across specialty providers, lack of health IT transparency, lack of national standards for health information exchange, and data blocking — this according to a 2016 report by the Office of the National Coordinator for Health Information Technology.
READ MORE: EHR Adoption Growing Despite Industry Challenges, ONC Reports
ONC also found smaller, rural, and critical access hospitals reported lower rates for sending, receiving, locating, and integrating data electronically.
Medium-to-large (34%), non-rural (34%), and non-critical (30%) hospitals outperformed their counterparts by a ratio of two-to-one in a 2014-2015 annual survey on health IT conducted by the American Hospital Association.
Non-federal acute care hospitals are making some headway in abandoning paper-only methods of health data exchange and integrating electronic methods into their practice.
Getting on the same page medium-wise is integral to implementing industry-wide interoperability.
"As hospitals transition to electronic means of sending and receiving summary of care records, they may still have to rely on paper-based methods to exchange information due to their exchange partners' limited capability to electronically receive information; this was the most common barrier to interoperability reported by hospitals," state the authors of the ONC report.
READ MORE: Will MACRA Implementation Unfairly Affect Small Practices?
Rural hospitals, comparatively, are not on par with non-federal acute hospitals in access to external electronic health data, meaning rural providers are not getting a full picture of their patient's medical history. Lacking a comprehensive view of patients' health records ultimately impacts quality of patient care.
A post on HealthITBuzz published alongside the ONC brief addressed how advancements in health data exchange and interoperability in small, rural, and critical access hospitals are a top priority in the federal agency's to organize a learning health system:
Plans to improve health information exchange and EHR interoperability in rural communities are not as lofty or untenable as they may seem at first glance.
As of this month, with many rural hospitals seeing a bleak binary between opting to merge with larger healthcare institutions or close down definitively, a small Idaho hospital has sidestepped both options and instead invested in a cloud-based health IT solution to improve their healthcare revenue cycle management strategies.
READ MORE: ONC's Role in MACRA Implementation Becoming More Defined
Brad Huerta, CEO of Lost Rivers Medical Center, admitted the 14-bed hospital was living in the dark ages prior to their decision to modernize.

"We didn't have WiFi," he said in an interview with RevCycleIntelligence.com. "We didn't have fiber. We literally had copper wires for our phone system. When I got to the hospital, we had an EMR in a technical sense, but nobody was using it. It was a proverbial paper weight."
Considering a third of critical access hospitals did not have basic EHR systems in place as of 2014, Lost Rivers Medical Center's predicament was not uncommon.
In an effort to remain independent, the Idaho hospital committed to improve its revenue cycle and implement a comprehensive EHR system with more advanced health IT infrastructure. The resulting cloud-based EHR system and medical billing solutions saved the hospital money while also allowing it to remain relevant and independent.
"To be able to have a completely web-based system meant I didn't have to hire an army of IT guys and I didn't have to have a server farm in my hospital," Huerta said. "The only thing harder for a critical access hospital to recruit other than a doctor is an IT guy. For us, it made sense from the operational side, but it also made financial sense."
Revenue cycle improvements decreased code services and billing errors, easing administrative duties and saving money. The cloud-based EHR and medical billing solutions gave staff members access to clinical and financial data across the care continuum, ushering the small hospital into the twenty-first century alongside hospitals in larger institutions.
"We're getting all the benefits of being in this network of hospitals, but we're still independently owned and operated," Huerta said.
Cases like these where small, rural hospitals take a robust, cost-effective approach to advanced health IT implementation and EHR adoption spell positive outcomes for hospitals in a similarly technologically-bleak predicament. If more hospitals opt to follow suit, rural hospitals stand a chance in catching up to their less-isolated counterparts.
One way policymakers can stimulate this kind of technological transition in smaller practices is by allowing these hospitals access to external incentives for EHR use and health IT adoption. The financial boost could foster growth these hospitals would not ordinarily have the monetary backing to invest in.
Programs such as the Quality Payment Program as part of MACRA implementation that provide this kind of financial support to small practices could be instrumental in pushing these hospitals further along in their process toward full EHR interoperability.
Encouraging all hospitals to operate along the same technological lines will likely have a positive effect on the healthcare industry as a whole.