Senate Confirms Robert Wilkie as New VA Secretary
President Trump's second VA secretary nominee Robert Wilkie has been confirmed to lead the federal department.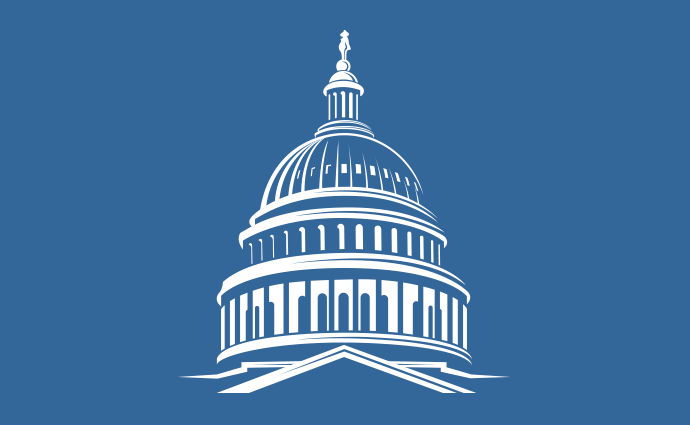 Source: Thinkstock
- In an 86 to 9 vote on Monday night, the Senate confirmed former Department of Defense (DoD) Undersecretary Robert Wilkie as the new VA secretary, according to CNN.
"I applaud the United States Senate for confirming Robert Wilkie as the Secretary of Veterans Affairs," said President Trump in a public statement.
"Under his leadership, I have no doubt that the Department of Veterans Affairs will continue to make strides in honoring and protecting the heroic men and women who have served our Nation with distinction," he continued.
Wilkie is the second official nominee chosen by President Trump to fill the vacancy left by former VA Secretary David Shulkin. Shulkin was fired in March following accusations from the federal agency's Inspector General that Shulkin improperly accepted tickets to the Wimbledon tennis tournament.
Trump's first nominee to fill the position in Shulkin's absence was Navy Rear Admiral Ronny Jackson, MD. Jackson withdrew as nominee after allegations surfaced about his professional conduct and managerial abilities.
Wilkie had been serving as the VA Acting Secretary since Shulkin left his post.
In the past, VA secretaries have received unanimous approval by senators across party lines. Last night's confirmation hearing marks the first time any senators voted against the confirmation in the history since the VA secretary position became a part of the Cabinet.
Eight Democrats and one Independent — Senator Bernie Sanders — voted against Wilkie's confirmation.
As acting VA Secretary, Wilkie played a significant role in finalizing the $10 billion Cerner EHR implementation contract. Wilkie officially signed the Cerner contract in mid-May 2018 after months of delay.
"I am pleased to announce we have signed a contract with Cerner today that will modernize the VA's health care IT system and help provide seamless care to Veterans as they transition from military service to Veteran status, and when they choose to use community care," said Wilkie in a public statement.
While the contract was rumored to surpass $16 billion, the federal department announced the contract would have a $10 billion ceiling over ten years.
"With a contract of that size, you can understand why former Secretary Shulkin and I took some extra time to do our due diligence and make sure the contract does what the President wanted," said Wilkie.
Care sites within the VA Cerner EHR implementation initial operating capability (IOC) in the Pacific Northwest should be live and fully-functional by March 2020, according to testimony from VA officials at a June House Committee on Veterans' Affairs hearing.
Wilkie and other VA officials will need to send Congress regular quarterly updates on the Cerner EHR implementation as it progress