Several MA Hospitals Sign for MEDITECH Web-Based EHR Implementation
MEDITECH has scored several new contracts with Massachusetts hospitals interested in launching web-based EHR implementations.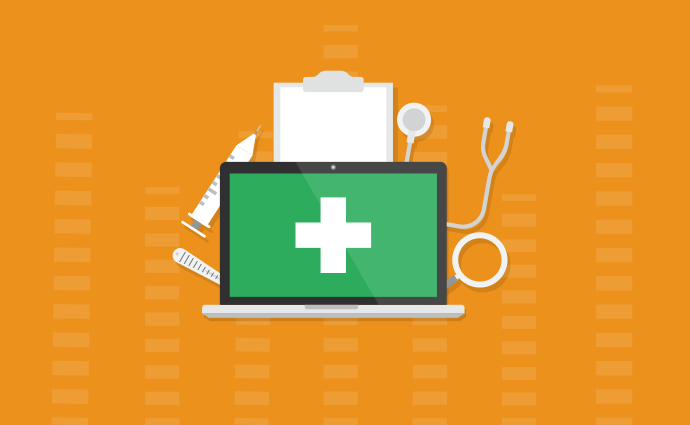 Source: Thinkstock
- MEDITECH is strengthening its foothold in the health IT market with several recent EHR implementation contract wins in Massachusetts and other states.
The health IT company's web-based EHR offering — Expanse — is seeing a spike in new business in 2019.
"It's an exciting time at MEDITECH and we are looking forward to continuing to build on this momentum throughout 2019," said MEDITECH Executive Vice President Helen Waters. "Our recent signings clearly indicate that current and new customers are embracing Expanse as a solution to enhance the patient and clinician EHR experience."
The Massachusetts Health Collaborative (MHC) selected MEDITECH Expanse to improve care coordination and clinical decision-making for its consortium of community hospitals. The collaborative includes Harrington Healthcare, Holyoke Medical Center, and Heywood Healthcare.
The health systems have chosen Expanse to serve as an integrated health records system across its inpatient and outpatient care settings. The web-based EHR system will help to streamline care delivery for hundreds of thousands of patients in central and western Massachusetts.
MHC plans to leverage its combined resources to enhance care quality, clinical efficiency, and health data exchange across all facilities.
Massachusetts healthcare organization Berkshire Health System (BHS) is also planning to move to Expanse and add MEDITECH's ambulatory and acute care health IT solutions to its 225 physician practices.
BHS is a private, not-for-profit healthcare organization that has been part of the MEDITECH network since 2000.
"Having an EHR with the flexibility for our on-call physicians to easily access patient records from a variety of mobile and web-based platforms is vital to advancing BHS operational efficiencies," said BHS Medical Director of Informatics Ambulatory Physician Practices Mark Snowise, MD.
BHS announced its decision to implement MEDITECH Expanse in December 2018.
The health system will customize MEDITECH's ambulatory EHR solution and integrate the solution with Expanse to provide users with a single schedule. Providers can use the schedule to combine appointments across multiple care settings, streamline referral management, and utilize revenue cycle management tools.
MEDITECH also recently signed two hospitals in Texas: Val Verde Regional Medical Center in Del Rio and Comanche County Medical Center in Comanche. The health IT vendor is also expanding its presence in new US territories with two recent contract wins in Puerto Rico.
Bayamon Medical Center and Puerto Rico Women's and Children's Hospital will migrate to MEDITECH Expanse in the coming months. Bayamon Medical Center is a 200-bed general acute care hospital that recently joined Dorado Health and is working to develop a new cardiovascular unit. Puerto Rico Women's and Children's includes a range of pediatric specialists and serves 100 beds.
So far in 2019, MEDITECH has also connected Vermont's Northwestern Medical Center to CommonWell interoperability services and signed an agreement with West Virginia's Williamson Memorial to implement MEDITECH as a Service (MaaS).
"Williamson Memorial Hospital decided to partner with MEDITECH and use MaaS because it allows all of our hospital portals and systems to be stored in one central location," said West Virginia Williamson Memorial CEO Charlie Hatfield.
"Every department at Williamson Memorial will have access to each patient and be able to look up the necessary files in any situation. With MaaS being operated by MEDITECH, it will take much of the stress off of our IT Department," he added.
Williamson Memorial will have access to MEDITECH Expanse and will not need to invest in new health IT infrastructure or personnel to support the system.
"MEDITECH prides itself on truly making a difference in the lives of the healthcare professionals and patient populations it serves," said MEDITECH Executive Vice President Helen Waters. "To be able to provide contemporary, clinically innovative EHR tools to all of our customers, regardless of size or revenue, is beyond rewarding."