Supporting the Independent Practice in a Value-Based Care System
Reduced administrative burden and transparent federal regulations will assist independent practices in value-based care.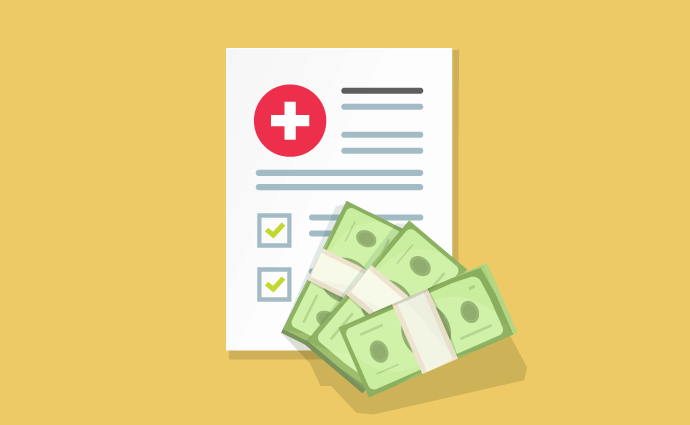 Source: Thinkstock
- Value-based care is touted as a way of incentivizing providers to achieve the triple aim: delivering high quality care, improving population health management, and lowering healthcare costs.
While shifting from a fee-for-service model to a value-based care system has the potential to improve patient health outcomes and save healthcare organizations money, the transition from the old to the new has been a rocky one.
Independent practices in particular have struggled to stay financially afloat amidst strict, burdensome, and ever-changing federal regulations. Under the EHR Incentive Programs and Quality Payment Program (QPP), participating providers must adopt and utilize costly EHR technology to receive federal incentive payments or face payment penalties.
LUGPA (Large Urology Group Practice Association) President Neal Shore, MD, supports the move to value-based care but maintains that CMS and other federal entities need to take steps to significantly reduce administrative burden on clinicians and protect the viability of the independent practice.
As a physician at an independent specialty practice of 14 physicians, Shore has worked with Republican and Democratic members of Congress to streamline the process of developing alternative payment models (APMs) and creating APMs that suit the independent specialty practice.
READ MORE: Physician Burnout Rates Remain Low in Small, Independent Practices
Advanced APMs can be a real boon to the financial wellbeing of large, independent practices. Qualifying participants can earn greater incentive payments than eligible clinicians participating in the Merit-Based Incentive Payment System (MIPS) track of QPP.
However, qualifying participants that take the advanced APM track must succeed in one of only eight approved payment models.
"There's been a recognition that there have been real obstacles to developing APMs," Shore told EHRIntelligence.com.
Particularly, Stark Law and anti-kickback statutes muddle APM creation and participation.
The Problem With Stark Law
The former — also known as physician self-referral law — prohibits an entity from submitting claims to Medicare for services performed as a result of referrals from physicians with whom the entity has a financial relationship.
READ MORE: Specialty Practices Anxious Over 2018 Quality Payment Program
Succeeding in advanced APMs that prioritize and incentivize care coordination as a core component has become especially challenging for independent practices because of Stark Law. Certain provisions in Stark Law hinder care coordination by making it difficult for practices across specialties to come together to deliver high-quality care and efficient diagnostic results to patients.
In an effort to improve care coordination among practices participating in advanced APMs, CMS recently issued a request for information (RFI) seeking recommendations on ways to reduce regulatory burden associated with Stark Law.
For Shore, the federal agency's interest in engaging with stakeholders to improve Stark Law is encouraging. Continuing dialogue between physician practices and policymakers is necessary to clear up confusion surrounding Stark Law and its effects on APM creation and participation.
"The health legislative oversight committees and the regulatory committees have run into obstacles in trying to understand how to implement Stark Law, and at the same time, there's been some challenges for really interested organizations such as LUGPA to fashion proposals in a way where we understand the guardrails to move forward with an effective model," Shore explained.
"This request for information from CMS is timely, and I'm hopeful it will allow for organizations such as LUGPA to better understand how to submit an APM that would be agreeable and amenable to implementation," he continued.
READ MORE: Small, Rural, Specialty Ambulatory Practices Lacking in EHR Use
Clarity and communication between CMS and large, independent practices participating in APMs will help to promote success in advanced APMs and significantly reduce administrative burden on providers.
"The amount of work and the resources inclusive of time and expertise to organize these submissions is quite a significant undertaking," maintained Shore. "And to not really fully understand what the government is requiring and what they desire puts a bit of a burden on applicants."

"At the end of the day, assessing all of the different stakeholder opinions and what they're trying to accomplish — and the pitfalls that have happened along the way — that'll hopefully be very helpful," Shore added.
Collaboration between stakeholders and policymakers is a mainstay of the LUGPA mission.
In the past, Shore and others at the association have worked with policymakers to advance key pieces of legislation centered on enabling regulatory relief.
"One of the things that's particularly important to us is the passage of the Medicare Coordination Improvement Act," said Shore. "We've been championing that along with 25 other physician-focused healthcare organizations."
The bill targets certain statutes that inhibit care coordination.
"If we're going to help our independent practices operate under APMs, we need appropriate waiver of the anti-kickback statutes, and that right now is a very cloudy and unclear legal environment," emphasized Shore.
Moving forward, Shore wants to see CMS modify and simplify outdated Stark Law provisions to better support the value-based care system by removing unnecessary red-tape from the process of fulfilling reporting requirements.
"We want to make sure that we align our practice incentives for value-based care to give our membership and our patients access to high quality services at the location of their choosing," said Shore.
"We want to move forward on avoiding the red tape that prevents physicians from delivering integrated, comprehensive, patient-centered care that's consistent with value-based reimbursement framework," he added.
Shore stated he and others at LUGPA recognize that Stark Law and anti-kickback laws are decades old and designed to suit a fee-for-service healthcare system.
For these reasons, it is all the more necessary for CMS to prioritize updates to these policies that enable physicians in independent practices to reach their own clinical and financial goals.
Preventing Further Consolidation in Healthcare
Independent practices have had a difficult time adjusting to value-based care and the rapid, expensive digitization of the healthcare industry.
Forcing further consolidation in healthcare and putting more independent practices out of business would be detrimental to the patient experience, Shore said.
"Losing the ability to have the option to go to an independent practice of urology in medicine is not going to be beneficial to either the short term or the long term healthcare decision-making of patients," maintained Shore.
While several factors have contributed to the rise of consolidation in healthcare, Stark Law in its current form is a primary source of frustration for independent specialists. According to Shore, the physician self-referral law puts greater strain on independent practices than their larger counterparts.
Currently, Stark Law includes self-referral exceptions for health systems with ancillary specialties within the same network. Self-referral laws do not apply to physicians who refer patients to specialists working within the same health system or healthcare organization.
For stand-alone specialty independent practices, these kinds of exceptions present an un-even playing field.
Independent practices only receive referrals from physicians outside their practice or organization. As a result, independent specialists are subject to Stark Law provisions in a way that specialists affiliated with large health systems are not.
While there is an in-office ancillary services exception (IOASE) designed to assist referring physicians from specific physician groups, the regulatory burden associated with this exception is challenging and significant, Shore said.
This substantial regulatory burden can lead to audits and impede care coordination.
"It creates, frankly, a competitive advantage for larger hospital systems," said Shore. "That's a big part of the problem. And when you're seeing all this aggregation of large hospital systems, it's really allowing for an unfair and unbalanced playing field."
To deter consolidation and keep the independent practice alive in a value-based care system, CMS and other regulatory bodies will need to ensure independent physicians are allowed the same exceptions as large health systems.
CMS will also need to ensure federal regulations are clear, streamlined, and updated to support a post-fee-for-service world.
Reducing the complexity and administrative burden of current physician self-referral laws will be an integral part of supporting the independent practice.
For its part, LUGPA is going to continue to support collaboration between large, independent practices and policymakers to ensure the needs of physicians and patients are acknowledged and met by future legislation.
"We're going to work as closely as possible with CMS and Congress so that our patients can get high quality, high value healthcare at the site of their own choosing," Shore said.