Surescripts: 48% Increase in Health Data Exchanges in 2015
The nationwide health information network enabled 9.7 billion health data exchanges in 2015, a 48-percent increase over 2014.
- Health information exchange at Surescripts experienced tremendous growth between 2014 and 2015, according to the health information network's latest annual report. All told, Surescripts processed a total of 9.7 billion secure data transactions were sent; additionally, it now averages 3.8 million electronic prescriptions each day.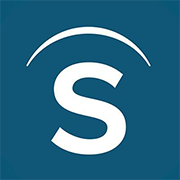 According to the top brass at the health information network, these figures are signs of significant advances in healthcare interoperability.
"The benefits of interoperability are made more and more clear as the Surescripts network continues to expand with new connections, new capabilities and new markets," Surescripts CEO Tom Skelton said in a public statement. "Our network brings together pharmacists, doctors, hospitals and payers who are embracing trusted technology and sharing health information on a much wider scale, driving increased efficiency and cost savings—but most importantly, improving the quality of patient care."
Last year was also a marquee one in terms of provider connections and patient health information sharing. More than one million healthcare professionals connected to the health information network to access health data on more than 240 million patients.
The 2015 National Progress Report also shows a year-over-year uptick in the number of prescriptions sent digitally. In 2015, electronic prescriptions comprised 77 percent all of prescriptions, an increase of 10 percent and 19 percent from 2014 and 2013, respectively. The number of e-prescribers also increased:
The number of providers enabled to use electronic prescribing of controlled substances increased 359 percent in 2015, resulting in a more than 600 percent increase in e-prescriptions for these critical medications that require greater security and scrutiny to prevent fraud and abuse. In December 2015, opioids, which include painkillers like morphine and oxycodone, comprised 32 percent of all controlled substance e-prescriptions.
As noted in the annual report, state legislation in Vermont and more recently New York have contributed to increased adoption and use of e-prescribing for controlled substances (EPCS)
A key growth area for Surescripts in 2015 was the long-term and post-acute care spaces. The health information network credited its early adoption of a national record location service (NRLS) as a key enabler to moving patient records securely between sites of care.
Beyond the 1.4 billion electronic prescriptions processed by the health information network, Surescripts processed 1.05 billion medication histories and 15.3 million clinical messages. According to Surescripts, increased use of medication histories saved hospitals more than $400 million.
"Having access to patient histories made us aware of 560,000 extra medications and 13,500 additional allergies last year. This is tremendous with regard to avoiding clinical complications and adverse events," said Erica Neher, Clinical Interoperability Lead at SSM Health. "The ability to find and share health histories on patients in a safe and timely manner is crucial to ensuring that health systems are providing the best care."
Surescripts and its NRLS functionality continue to play a key role in the growth of Carequality and its interoperability framework for enabling secure health data exchange.
On Tuesday, the Sequoia Project (which oversees both Carequality and the eHealth Exchange) announced that the adoption of its framework by the likes of EHR vendors s athenahealth, Epic Systems, eClinicalWorks, and Next Gen and health information networks Surescripts and HIETexas has enabled health information exchange at more than 3,000 clinics and 200 hospitals.
"With a single unified health data sharing agreement built upon Carequality's ground-breaking Principles of Trust, there is no more need to negotiate one-off legal agreements with individual data sharing partners," said Dave Cassel, Director of Carequality. "Carequality implementers — and their clients — can connect more quickly and easily than ever before."
According to Surescripts, the Carequality Interoperability Framework has provided essential guidance for operationalizing its NRLS functionality.
"By implementing NRLS according to the Carequality framework, we are enabling immediate scale and connectivity based on patient-centric information, so providers can make more informed and higher quality care decisions," said Skelton.
Image Credits: Surescripts
Dig Deeper:
• How EHR Technology Definitions Influence EHR Use Statistics
• Health IT Interoperability in Stage 3 Meaningful Use