Texas Health Honored for Advancing eCQM Collection, EHR Use
Texas Health was named a 2018 Pioneers in Quality Expert Contributor by the Joint Commission for advancing eCQM collection.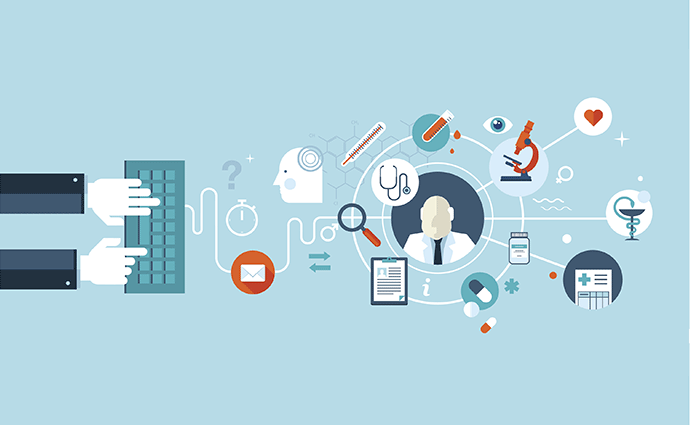 Source: Thinkstock
- Texas Health Resources has been named a 2018 Pioneer in Quality Expert Contributor by the Joint Commission for advancing electronic clinical quality measure (eCQM) collection and use.
The Joint Commission is a nonprofit, independent healthcare evaluation organization.
Texas Health has been working for eight years to successfully transition away from manually collecting data from patient health records to electronically collecting and sharing data on patient care quality.
The health system currently uses eCQMs to collect and share data. eCQMs rely on structured, encoded data existing in EHR systems. Providers can analyze this data to measure and improve care processes, performance, and patient health outcomes.
"We are pleased to receive this national recognition for our efforts to best use electronic records to enhance our efforts to provide safe, quality care to each patient," said Texas Health CEO Barclay Berdan, FACHE.
"We are honored that The Joint Commission recognizes the accomplishments of our employees and the physicians on our medical staffs, and we look forward to further analyzing our eCQM data to continually enhance patient safety and quality of care in North Texas and beyond," Berdan continued.
Texas Health will present at a Pioneers in Quality 2018 eCQM Proven Practices webinar series hosted by the Joint Commission on September 18 to relay its experiences with eCQM adoption and use with other hospitals and health systems. Other Expert Contributors include BJC HealthCare, MedStar St. Mary's Hospital, and Vail Health.
"Nurses and physicians on the Texas Health medical staffs can readily and securely access critical patient information electronically," said Texas Health CHIO Ferdinand Velasco. "When you have a patient's family depending on you to address the needs of their loved one, accuracy is of the essence."
"The eCQMs provide the necessary checks and balances so that patient care and safety remains our ultimate goal, each and every day," he added.
The Pioneers in Quality program is an effort by the Joint Commission to help hospitals transition to eCQM adoption through educational webinars, a resource portal, speaker's bureau outreach, and other educational programs.