The Importance of Efficient EHR Use in Behavioral Healthcare
Promoting efficient EHR use and behavioral health data integration could lead to truly holistic patient care.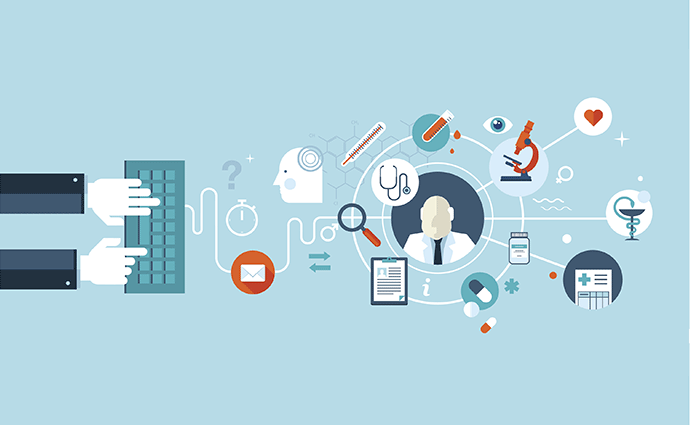 Source: Thinkstock
- While healthcare industry stakeholders agree on the benefits of EHR use and health data exchange among hospitals and primary care facilities, EHR use in behavioral health settings is still uncommon and lagging behind.
One behavioral and mental health services provider in Texas has championed the push to integrate emerging technologies into behavioral healthcare since 2015. Metrocare Services in Dallas, Texas first addressed the scarcity of robust behavioral health IT infrastructure with the development of its own homegrown EHR system — XenatiX — about two years ago.
"Our existing EHR is quite slow," MetroCare CEO John Burruss, MD told EHRIntelligence.com. "It's relatively inefficient, it's prone to crashing; it isn't adaptable to our specific state-based needs. I could probably go on, but it doesn't present data in a meaningful way. It doesn't give you a dashboard reporting system so you know any kind of outcomes; it's ponderous to bill from, so it's not a very good unit for us in the first place."
With the problems of its current EHR system in mind, Metrocare selected Netsmart to assist in developing XenatiX. MetroCare is working with Netsmart to build various outcomes measures into XenatiX to enable Metrocare providers to see whether their interventions were successful in improving the lives of their patients.
"So Netsmart has an existing product and we're going to move to incorporate Netsmart's existing product into Metrocare," said Burruss. "At the same time, we have a strategy and agreements between us to take what we're doing with XenatiX and bring the best parts of that to bear in Netsmart."
Improving behavioral health data exchange
READ MORE: Lack of Behavioral Health Data Threatens Physician EHR Use
With Netsmart's help, MetroCare hopes to catch up to other healthcare specialties in using technology to guide clinical decision making for more accurate, better-informed patient care. According to Burruss, the lack of behavioral health data exchange among behavioral and mental healthcare facilities has limited patient care delivery.
"We lagged behind general health care," he said. "Rightly or wrongly, there's been some mythology about HIPAA and some of the data sharing limitations that somehow were interpreted to apply more to mental health than they do to other kinds of health care, which is not actually accurate."
"For years, that's kept us out of some of the important programs like health information exchanges to try to get the collective outcomes data that we need," he added.
The absence of behavioral health data in HIEs and EHRs permeates the industry. Last year, a study in the Journal of American Medical Informatics Association (JAMIA) revealed 27.3 patients with depression and 27.7 percent of patients with bipolar disorder lacked a diagnosis of their mental illness in their primary care EHRs. Furthermore, data about mental health patient-provider encounters occurring in non-primary care settings were often completely absent from the primary care record.
READ MORE: Behavioral Health System Invests Millions in Epic Implementation
MetroCare aims to disrupt this trend of lackluster behavioral health data use by working with Netsmart to build emerging data analytics capabilities into its EHR system.
"One of the things we're working on with XenatiX that we're going to press Netsmart to work with us on is predictive analytics — being able to determine what risk factors suggest someone may do poorly soon, so that we can intervene before they are on a downhill course," said Burruss.
The data types MetroCare intends to use in predictive analytics extend far beyond the bounds of clinical data.
"We're talking about bringing social service data together with criminal justice and health data to try to decide which signals in that huge amount of information suggest that certain outcomes are imminent," he said.
Incorporating social determinants of health, behavioral, and mental health data into predictive analytics will offer providers a more holistic view of each patient and the particular obstacles that could potentially affect their treatment plans and care management.
Overcoming barriers in behavioral and mental healthcare
READ MORE: Calculating the Cost of Behavioral Health Data Exchange
Ultimately, Burruss sees the lack of EHR and HIE use related to behavioral health data as a product of a longstanding industrywide misunderstanding about the nature of behavioral and mental health.
"It is unfortunate that we have been treated differently because it furthers the mistaken impression that somehow, the medical conditions of the brain are different than the medical conditions of the rest of the body," he said. "This goes on to perpetuate the stigma that we've battled for as long as there's been mental health care."

However, improved behavioral healthcare is not only a matter of improving health data exchange and EHR use. Better care starts with more accurate diagnoses.
"Once we have better diagnoses, then we have to be able to do something that helps in a meaningful way. It's just like how congestive heart failure was treated as all one entity 100 years ago, but now we understand congestive heart failure has 12 or 15 different causes—each with its own treatment," he noted.
"In the same way, today we treat schizophrenia as one condition, or depression as one condition, but really it's not one condition — we just don't know enough yet to differentiate which kind of depression a patient may have. Once we can better diagnose these things, treatments will become more specific and we'll have better outcomes."
Incorporating new technologies into the behavioral health setting will boost the likelihood of more accurate diagnoses in the near future.
"A lot of that comes from an electronic health record," he emphasized. "You can pull data on what worked from those large numbers of people coming through that provide important, meaningful information better than you can without that data."
While better diagnoses will improve behavioral healthcare in the future, Burruss maintained the need to integrate sensitive health data into EHR systems is already pressing.
"If you're being treated for HIV and you have medications in your system, then those cross to the brain," he said. "It's critically important not to segregate these things. They're all sensitive. So we need to give up the idea that certain kinds of information are especially sensitive and you can't share these, but you can share others, because if we don't share important information it will lead to mistreatments."
The legal barrier imposed by 42 CFR Part 2 has largely contributed to the sequestration of certain health conditions and their corresponding types of information.
"By isolating the conditions, we perpetuate bad care by acting as if the medications I put in my mouth for one set of conditions and the medications for another aren't somehow going to interact," said Burruss.
MetroCare hopes to usher in a new era of behavioral healthcare by utilizing the advanced data analytics capabilities built into its developing EHR system.
"There's a realistic opportunity for us to lead the way in how behavioral health and intellectual disability providers go about their business," he said. "We hope to tackle some of the problems that have vexed us for years, and so we're looking forward to how Netsmart will take that forward in the future."