Top 5 Most Expensive EHR Implementations of 2017
EHR implementations are becoming increasingly pricey, with some health IT companies raking in more than $1 billion dollars with one contract.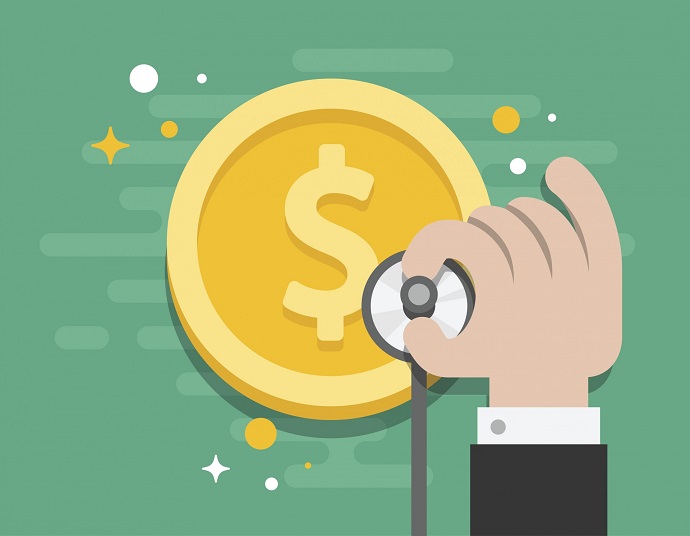 Source: Thinkstock
- Hospitals and health systems in both the public and private sector are willing to pay big bucks to fund EHR implementations to optimize patient care delivery and keep in line with federal regulations. In 2017, some healthcare organizations – including Mayo Clinic – invested well over $1 billion in integrated EHR technology.
While larger organizations are equipped to foot the bill, the hefty price tags that often accompany EHR implementations have caused problems for some entities. Small practices in particular have struggled to stay afloat after the EHR Incentive Programs pushed for widespread EHR adoption.
Pressure to meet federal reporting requirements such as meaningful use has put a financial strain on healthcare organizations that lack the funds or staff to implement and maintain their own EHR systems. Practices have little choice but to find a way to join the costly technological revolution. One physician who refused to jump on the EHR system bandwagon was recently forced to surrender her medical license.
Fortunately, some health IT companies – including enterprise EHR giant Epic Systems – have made efforts to accommodate hospitals on a budget. In February 2017, Epic debuted several new cost-effective EHR product offerings targeted at smaller organizations.
Still, many healthcare organizations and larger health systems this year have approved EHR contracts exceeding $200 million. Whether these massive investments will pay off in the long run remains to be seen.
READ MORE: EHR Implementation Projects Impact EHR Optimization Efforts
The following are five of the priciest EHR implementations of 2017:
$10 Billion VA Cerner EHR
In June 2017, VA delivered its highly-anticipated decision to award its commercial EHR implementation contract to Cerner. VA Secretary David Shulkin stated the federal agency chose Cerner in part because of the need for interoperability between VA and the Department of Defense (DoD).
"At VA, we know where almost all of our Veteran patients is going to come from — from the DoD, and for this reason, Congress has been urging the VA and DoD for at least 17 years — from all the way back in 2000 — to work more closely on EHR issues," stated Shulkin.
While VA has not yet officially delivered the Cerner EHR contract, details about the potential cost of the project emerged in unsealed court documents relating to the CliniComp case against VA.
CliniComp sued the federal government for awarding the contract to Cerner without a competitive bidding process. Judge Lydia Kay Griggsby of the Court of Federal Claims dismissed the case, with court documents showing VA will likely dole out $10 billion for the Cerner implementation contract.
READ MORE: Do EHR Implementations Have Negative Short-Term Effects?
The contract won't be signed until a deal is reached in Congress with appropriators to ensure funds are available in the necessary accounts in time for payment.
Initial task orders for the Cerner contract will be issued in early 2018.
$1.5 Billion Mayo Clinic Epic EHR
Mayo Clinic began work the summer of 2017 on a $1.5 billion project to integrate all of its patient EHRs into a single, comprehensive Epic system. The system will store more than 200,000 patient health records for care sites in Wisconsin cities including La Crosse, Onalaska, Prairie du Chien, and Sparta.
"This is the first implementation of us all being on a single electronic record system. While it is the historical record, it is also the workhorse," said Mayo Clinic Health System Regional Vice President Timothy Johnson, MD in an interview with The Post-Bulletin. "All of our workflows center around the movement of information, whether it's a prescription or ordering a lab or getting a result back to the right person."
In November 2017, Mayo Clinic continued the project by transitioning EHRs from its locations in Minnesota to the single Epic EHR. The system went live at all Minnesota care sites on November 4.
READ MORE: Epic EHR Implementation Cited in Denver Health CEO's Departure
"No matter which Mayo facility patients visit – whether in rural Minnesota, Rochester, Jacksonville or Phoenix – they will receive the same care and attention," said Mayo Clinic CMIO Steve Peters, MD.
The project has been named the Plummer Project in honor of Mayo Clinic's Henry Plummer, MD. Plummer created a central EHR system over 100 years ago. Mayo Clinic's Rochester care sites are expected to go live with Epic in May of 2018, and its Arizona and Florida sites will launch in October.
$700 Million UMass Memorial Epic EHR
UMass Memorial Health invested about $700 million in its own Epic EHR implementation in September 2017.
Currently, the EHR systems at UMass hospitals lack interoperability and are slow to exchange health data. The new integrated system will facilitate care delivery for the 3 million unique patients who visit UMass facilities.
"It's almost emotional," UMass Memorial Health Care CEO Eric Dickson, MD told Masslive. "For so many years, we've been using a system that takes a lot of time. And now it's all right there. It will be transformative for our practice of medicine here."
UMass opted to switch to a single integrated EHR after a survey of all hospital staff. Eighty-five percent opted to invest in a new EHR to improve clinical and operational processes. The system went live on October 1.
UMass expects technical problems will be common immediately following implementation, and is prepared to field between 50,000 and 100,000 technical issue reports after the system launches. IT staff will be on hand to help resolve any problems.
$200 Million Vanderbilt Epic EHR
On November 2, 2017, Vanderbilt University Medical Center (VUMC) went live with its over $200 million Epic implementation.
A significant portion of that investment went toward extensive training for VUMC's hospital workforce of 19,000. The investment included employees, consultants, and elbow support – team members wearing gold vests that will be available to answer any questions staff may have about the implementation throughout the system's first month of operation.
"We are spending millions in 'at the elbow support,'" said VUMC Health IT Senior Vice President Kevin Johnson. "It has nothing to do with Epic. It has everything to do with changing the engine in mid-flight. We are spending, really, a small amount on the actual software."
EHR system tech support has a significant impact on patient care delivery. A recent Black Book survey found 85 percent of 4,446 respondents believe patient care delivery services are continually hindered by unsatisfactory EHR user support.
Enlisting the help of on-hand IT staff to assist providers and administrators during the early days of an EHR implementation go-live ensures technical problems don't get in the way of the system's potential benefits.
$100 Million Meritus Health Epic EHR
Meritus Health in Maryland signed a $100 million deal with Epic EHR in July 2017. The decision to sign the deal came after an 18-month review process involving more than 1,000 Meritus Health hospital employees and officials. Staff members considered six vendors before ultimately opting for Epic.
Meritus Health Chief Transformation Officer Carrie Adams told EHRIntelligence.com that end-user satisfaction played a big role in the EHR selection process.
"The biggest guiding principal in the selection process was that it was patient-centric and focused," she explained. "How easy is it for a patient to view their information, and how easy is it for our providers to care for our patients while using the system?"
During the lengthy vendor review process, Meritus narrowed its decision down to Epic and Cerner and participated in multiple site visits to see the technology in action.
"We did some very focused site visits at a number of hospitals to see specific functionality around the Epic Beaker system and the Stork system," said Meritus EHR Project Director Joan Hall. "Those two modules were just clarifying — the real factor that drove our decision was that our clinicians overwhelmingly liked the Epic system and the flow of functionality within it."
While selecting the right EHR isn't the only factor that determines a hospital or health system's success, new research showed some EHR systems tend to perform better than others in meeting federal regulations.
Specifically, Epic was associated with significantly higher performance in Stage 2 Meaningful Use requirements in comparison to Cerner, Allscripts, MEDITECH, and other health IT companies.
Selecting the right EHR system may not guarantee success in federal incentive programs, but it can equip providers and administrative staff with the foundational tools to improve hospital operations.