Top Epic EHR Implementations in First Half of 2018
Some of the largest Epic EHR Implementations thus far in 2018 have peaked into $100 million or higher, with increased patient engagement a key focus point.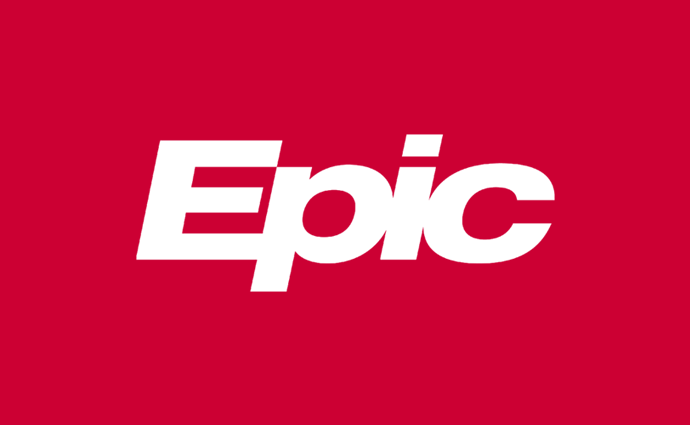 Source: Thinkstock
- There have been numerous Epic EHR implementations in the first six months of 2018, with many private health systems looking for improved options for patient care delivery and care quality.
Some of the health IT investments have totaled over $1 billion, pushing healthcare organizations to focus on employee training and communication to ensure as seamless of a transition as possible.
While these are not the only Epic EHR implementations to occur so far – and likely not the final ones of 2018 either – these investments are a few of the larger launches to impact the healthcare industry recently.
Mayo Clinic
Rochester, Minnesota-based Mayo Clinic went live with an Epic EHR on May 5, totaling $1.5 billion.
Facilities in southern Minnesota and Wisconsin had previously implemented the new system, with the Rochester campus being the third one.
READ MORE: EHR Optimization Before, During, and After Implementation
Steve Peters, MD, told local news station KTTC that Mayo had previously been storing health records on separate vendor systems, including Cerner and GE. Having one integrated system with a single record makes patient care easier and more seamless, he added.
"It's only been about three or four days so we're cautiously optimistic," Peters said in May. "But so far things have gone as well, and even perhaps a little better than expected."
In preparation for the implementation, Mayo ensured that its more than 50,000 employees received adequate staff training. Additionally, Epic staff were reportedly working 24 hours a day at Mayo Clinic's Core Command Center to help providers and administrators with any Epic-related questions and problems.
There are currently plans for Mayo to conduct Epic EHR implementations in Arizona and Florida sites in October 2018.
Alameda Health System
Alameda Health System (AHS) underwent a $200 million Epic implementation in January, in an effort to improve access to comprehensive patient EHRs for better-informed clinical decision-making, reduce medical errors, and improve clinical efficiency.
READ MORE: How Clinician Engagement Can Make or Break an EHR Implementation
Clinicians and medical staff at the Oakland, California-based health system will have patient health data access in real time and will have increased visibility into lab results. This can help clinicians avoid duplicate testing to cut unnecessary hospital costs, according to a press release.
"This is a major milestone for Alameda Health System," said AHS Board of Trustees President Michele Lawrence. "We unanimously approved this project because it will tremendously help AHS address health disparities and ensure that all patients, regardless of their income, will receive quality care that is second to none."
AHS CMO Ghassan Jamaleddine added that the move will help information sharing, which will increase provider collaboration and improve the overall patient experience.
"Providing the medical staff with the best tool to document and access health care information, including diagnosis by other providers, lab results, prescriptions and digitally stored X-rays will ensure greater health outcomes and reduce costs," Jamaleddine said.
University of Vermont
Four University of Vermont (UVM) Health Network hospital affiliates will start a six-year transition to an Epic EHR, following Green Mountain Care Board (GMCB) approving a $151.7 million implementation in January.
READ MORE: New Epic Interoperability Features Enable User Collaboration
Replacing and maintaining patchwork of systems utilized at affiliated hospitals would be significantly more expensive than implementing the new system, determined UVM Health Network officials.
The total cost of the EHR implementation was originally projected at $200 million in November 2017, but Epic Systems offset existing system and staffing costs to lower the price.
UVM Medical will pay $137.3 million of that cost, while approximately $109 million will go toward capital costs, and $85.9 million would account for operating costs, explained UVM Health Network leadership.
"The current hodgepodge of systems is burdensome for both our patients and the providers who care for them," health network representatives wrote in the certificate of need (CON) application filed in January 2017. "Patients have limited access to their clinical information and little or no ability to schedule appointments or interact with their providers easily and smoothly."
St. Charles Health System
Bend, Oregon-based St. Charles Health System went live with a $79.5 million Epic implementation on April 7, hoping to increase patient engagement and motivate patients to take an active role in managing their own care.
"The benefits of Epic will be felt throughout Central Oregon," St. Charles Health System President and CEO Joe Sluka told KTVZ.com. "The improvement in the quality and coordination of patient care are a long-term investment in the health of our community.
St. Charles said it planned to track performance indicators to measure the EHR's efficiency and its effect on patient care delivery.
"Epic brings us all onto the same page across the system and gives us access to data and tools that will serve population health improvement," St. Charles Health System Vice President of Population Health Jim Guyn told the news source. "Empowering patients with the MyChart patient portal and improving communication across the system gives us more opportunity for innovation and patient-centered care."
The change was first initiated in September 2016 when more than 300 St. Charles staff members submitted feedback on how clinician workflows would change following the system go-live. Additionally, staff members underwent hours of operational readiness and training.
"When we follow evidence-based standard work in every department at every facility, we enhance patient safety and the quality of care," St. Charles Health System Chief Operating Officer Iman Simmons stated. "Epic gives us more tools to support continuous improvement and do what is best for our patients and community."
University of Illinois Hospital
The University of Illinois (UI) Hospital will move forward with its $62 million Epic EHR implementation this year, following the Illinois Procurement Policy Board determining that the contract does not violate conflict of interest laws.
The contract was awarded in 2017, but Cerner claimed the bidding process was unfair and was affected by a potential conflict of interest.
UI Hospital's IT evaluation firm Impact Advisors could potentially benefit if Epic won the EHR contract, Cerner stated. Epic and Impact previously worked together on similar EHR implementation projects.
"We are very pleased with the decision of the procurement board and their recognition that there was no conflict of interest in this procurement," University of Illinois Hospital and Clinics CEO Mike Zenn said in a statement to EHRIntelligence.com. "Throughout the process, we adhered strictly to the State's procurement code to ensure the State's resources would be properly and optimally utilized."
UI Hospital currently has a 20-year-old system, which lacks data analytics capabilities that can improve quality of care and help with population health management.
"The new system will let us care for patients more efficiently and allow our staff to work most effectively to provide excellent patient care," Zenn explained.