Two-thirds of US Hospitals Achieved Upper HIMSS EMRAM Adoption
Nearly 66 percent of hospitals nationwide had achieved Stage 5 or Stage 6 of the HIMSS EMRAM adoption model at the end of 2017 Q4.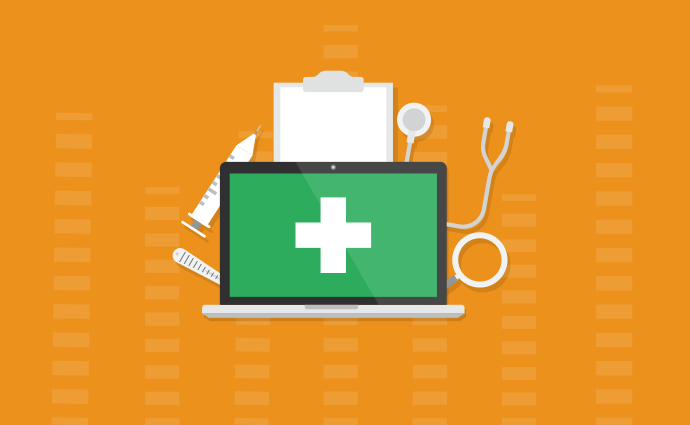 Source: Thinkstock
- By the end of 2017, 66.7 percent of US hospitals reached either Stage 5 or Stage 6 of the HIMSS Analytics Electronic Medical Record Adoption Model (EMRAM), according to HIMSS Analytics data. HIMSS EMRAM adoption shows how organizations are moving closer to a paperless environment and utilizing technology for improved patient care.
Approximately 6 percent of hospitals had achieved HIMSS Stage 7 certification in the same time frame, with 22.2 percent reporting either Stage 3 or Stage 4 adoption.
There was a negligible increase from the number of hospitals at Stage 5 or Stage 6 at 2017 Q3 (66.2 percent), with 6.1 percent of hospitals at Stage 7 in that same time frame.
The eight-stage EHR Adoption plan was designed to help hospitals track health IT implementation and adoption compared to other entities nationwide.
HIMSS explains that organizations can analyze their current EMR adoption level, chart their progression and accomplishments, compare their technology adoption against other providers, and evaluate and implement necessary tools for achieving Stage 7.
READ MORE: 3 Hospitals Recognized for Highest Level of EHR Adoption
The US Outpatient EMR Adoption Model had 10.8 percent of hospitals achieve Stage 7 by 2017 Q4, while 21.8 percent were in Stage 6 and 8.6 percent in Stage 5. Just under one-third of outpatient hospitals – 30.5 percent – were at Stage 1.
The Canada EMR Adoption Model also showed that the majority of hospitals had achieved lower stages by 2017 Q4. HIMSS Analytics data shows that 92.5 percent of those hospitals had achieved Stage 0 to Stage 3.
Once a hospital reaches Stage 7, it is no longer using paper charts in its patient care process. Discrete data, document images, and medical images within its EMR environment are all utilized, HIMSS states.
"Data warehousing is being used to analyze patterns of clinical data to improve quality of care, patient safety, and care delivery efficiency," the HIMSS EMRAM model reads. "Clinical information can be readily shared via standardized electronic transactions (i.e., CCD) with all entities that are authorized to treat the patient, or a health information exchange (i.e., other non-associated hospitals, outpatient clinics, sub-acute environments, employers, payers and patients in a data sharing environment)."
Additionally, physician documentation and CPOE has reached 90 percent and closed-loop processes have reached 95 percent. Both of those are excluding the emergency department (ED) data.
READ MORE: DoD MHS Genesis EHR Implementation Proceeding on Schedule
A hospital at Stage 7 also "demonstrates summary data continuity for all hospital services (e.g., inpatient, outpatient, ED, and with any owned or managed outpatient clinics)."
Installing laboratory, pharmacy, and radiology department systems is the first step in adopting the EMRAM model. Once a hospital has done that, it moves from Stage 0 into Stage 1.
In Stage 1 the hospital will need to work toward having a picture archiving and communication system (PACS) to provide medical images to physicians via an intranet. All film-based images will also need to be displaced and a patient-centric storage of non-DICOM images should also be available.
UNC Health Care recently announced that it had achieved Stage 7, and is the only US health system to reach that status on all three HIMSS Analytics domains (inpatient, outpatient, analytics).
The health system added that one of 40 such organizations nationwide collaborating with Apple. The partnership will let patients download their EHR data from the My UNC Chart patient portal. Patients can then integrate the data with Apple's existing personal data tracking and reporting features in the iOS Health app.
READ MORE: Cerner MHS GENESIS EHR Implementation Yielding Improvements
Dean of the UNC School of Medicine and CEO of the UNC Health Care System Dr. Bill Roper explained that the health system started in 2012 and 2013 to establish system-wide information systems and building baseline capabilities. Now, UNC Health Care is "recognized as national leaders in health IT by multiple organizations."
UNC Health Care's Chief Information Officer Tracy Parham, RN, said in a statement that achieving Stage 7 reinforces the health system's success in having built an IT infrastructure that aids providers, care teams, and staff in patient care.
"Most importantly, these rankings represent real and meaningful benefits for our patients in terms of quality, safety, and overall care," Parham stated. "We take great pride in knowing that this award recognizes our efforts to achieve UNC Health Care's vision of becoming the nation's leading public academic health system."
Missouri-based Mercy Hospital St. Louis achieved Stage 7 earlier in 2018, first implementing its fully-integrated Epic EHR system in 2004.
The 859-bed facility was the first IT services provider to get approval to extend Epic EHR to other healthcare organizations. Mercy's IT division has also been offering its technical and consulting services for Epic, data analytics, and other health IT services since 2014.
HIMSS Analytics Healthcare Advisory Services Group North America Regional Director Philip Bradley explained in an earlier statement that Mercy is an excellent example of how technological advancements work in healthcare.
"Plugging evidenced-based treatment directly into the EHR has helped Mercy cut costs and reduce rates of mortality – by 50 percent in some cases," Bradley said. "Those are real dollars saved and real lives walking out the door."
Mercy added in its February 2018 announcement that while many Mercy hospitals were still in Stage 6, the system would work over the next 12 to 18 months on ensuring that its other hospitals would also achieve Stage 7.
Mercy CIO Gil Hoffman stated that technological advancements and the associated data can help with patient care, deliver a better care experience, lower costs, and ensure that physicians and nurses improve productivity.
"With intelligence in the hands of leaders and caregivers, Mercy is saving millions in some of our highest cost areas, and with a 50 percent reduction in heart failure mortality rates, we're also saving more lives," he said.