UMass Memorial to Invest $700M in Epic Implementation
UMass Memorial physicians selected Epic EHR for its efficiency after testing several other solutions.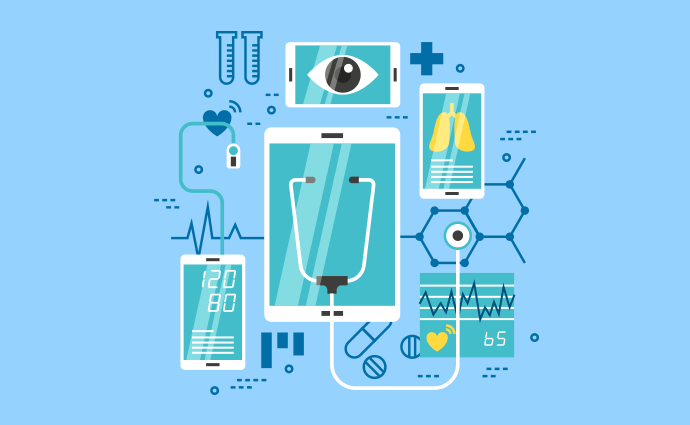 Source: Thinkstock
- UMass Memorial Health plans to invest approximately $700 million in its Epic EHR implementation process over the next decade.
The current EHR systems in place at UMass hospitals and healthcare facilities often lack interoperability, slowing health data exchange and data flow. The new Epic system will allow UMass physicians and hospital staff to compile complete patient health data into a single integrated health record to improve care for the 3 million unique patients at its facilities.
"It's almost emotional," UMass Memorial Health Care CEO Eric Dickson, MD told Masslive. "For so many years, we've been using a system that takes a lot of time. And now it's all right there. It will be transformative for our practice of medicine here."
Presently, doctors and nurses at UMass are often unable to access all health records associated with each patient. The new repository will consolidate information to expedite patient data access and enable better informed clinical decision making.
UMass initiated the move to a single integrated EHR system after a health system-wide survey showed about 85 percent of hospital staff wanted to invest in a large-scale health IT system to improve daily clinical and operational processes.
UMass leadership chose privately-owned Epic after nurses and doctors tested several different health IT systems and pointed to Epic as the most efficient.
Nurses at UMass anticipate big improvements in patient satisfaction following the system's implementation.
"It's a big improvement for the patient because if the patient will subscribe to the patient health record that's available, they're going to see so much more information," said UMass Chief Nursing Information Officer for the Epic implementation Pamela Manor. "So the patients will be better informed and the staff will be better informed, so it's a better care situation for both."
According to Epic's most recent statistics, nearly 60 percent of the nation's population has an EHR stored using Epic technology. Over 75 percent of New England patient EHRs and 65 percent of Massachusetts health records are also stored in an Epic system.
The system is set to go live on October 1 of this year. In preparation for the launch, UMass hospital employees are spending hours training on computers and mannequin patients in the UMass Medical School simulation lab to become acquainted with using the technology.
According to UMass Chief Clinical Informatics Officer and Physician Lead of the Epic project Eric Alper, MD, physicians will spend about 12 hours training in the lab while nurses will spend 20 or more as part of the implementation process.
Familiarizing nurses and physicians with new technologies can improve clinical efficiency and promote more effective EHR use.
"I think the thing that's so hard for nursing, as we adapt to this new system, is in the most urgent of situations, making sure we're able to document electronically so that we have everything well recorded at the same time as we're delivering great care," said Alper.
Hospital staff will also have the ability to access patient EHRs outside the hospital setting through an online portal.
"It's game changing," said Dickson. "The future of healthcare is we're going to interact with our patients through a virtual environment. The future is about constantly working with patients, especially complex patients, through a virtual environment."
Dickson stated UMass anticipates that between 50,000 and 100,000 technical problems will be reported after the system first goes live — the average recorded number for any like-sized EHR system. However, IT teams will be on hand to resolve issues as they crop up.
In the meantime, UMass hospital staff will continue training with Epic health IT to ensure the transition to Epic EHR is as seamless as possible.