VA Cerner EHR Implementation to Go Live at IOC Sites By March 2020
Officials tied to the VA Cerner EHR implementation expect the system will go live at IOC sites within 18 months of the project launch.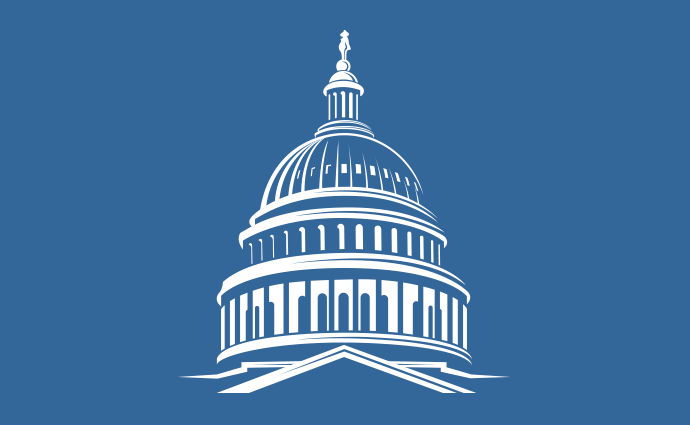 Source: Thinkstock
- Care sites within the VA Cerner EHR implementation initial operating capability (IOC) in the Pacific Northwest should be live and fully-functional by March 2020, according to testimony from VA officials at a recent House Committee on Veterans' Affairs hearing.
Department officials addressed plans to form an oversight panel to ensure the department's Cerner EHR implementation runs smoothly.
House Veterans Affairs Committee Chairman Phil Roe (R-TN) formally announced the decision to develop the new subcommittee devoted to overseeing the EHR implementation on June 21.
At the June 26 committee hearing, Roe underscored the tremendous scope, size, cost, and significance of the VA EHR modernization project.
"It's time to delve into the details," said Roe. "$15.8 billion over 10 years — including 10 billion to Cerner — is a staggering number for an enormous government agency," said Roe.
READ MORE: VA Epic Scheduling System Implementation May Be Under Budget
VA signed the $10 billion EHR implementation contract with Cerner last month. While VA's IOC care sites in Spokane, Seattle, and American Lake, Washington were expected to go live with the Cerner system by the end of 2019, persistent delays in contract negotiations pushed the launch date into 2020.
"The EHR modernization effort is not just a technology project," said Roe. "It will have a major impact on how VHA operates. That means clinical and administrative workflows. It also changes the culture, as VistA has."
House Veterans Affairs Committee Ranking Member Tim Walz (D-MN) emphasized the importance of oversight and strong leadership throughout the EHR implementation project.
"There are going to need to be eyes on this all the way," said Walz.
"GAO should be in attendance at every single governing board member meeting," he continued. "GAO must have direct and frequent access to VA, Cerner, and program management support contractors. And I want GAO to review quarterly progress reports."
READ MORE: VA Signs $10B Cerner EHR Implementation Contract
VA is working closely with the Department of Defense (DoD) to ensure VA benefits from all lessons learned during DoD's own MHS GENESIS EHR implementation, explained Acting VA Secretary Peter O'Rourke. MHS GENESIS is supported by a Cerner platform similar to VA's forthcoming system.
O'Rourke added VA has established five functional, technical, and programmatic teams to guide and manage the EHR implementation.
These teams include an EHR Modernization (EHRM) steering committee, EHRM governance integration board, functional governance board, technical governance board, and legacy EHRM pivot workgroup.
Walz stated he is hopeful these groups will be able to effectively manage the modernization project, but expressed concern about remaining gaps in VA leadership.
"We still don't have a confirmed secretary, deputy secretary, undersecretary for health, or chief information officer," said Walz. "Pretty important those positions be filled with some stability."
READ MORE: VA Under Fire for Cerner EHR Contract Delay, Outside Interference
Representative Jim Banks (R-IN) commented on a recent report from Politico in which two sources familiar with VA stated HHS Principal Deputy Coordinator for Health IT Genevieve Morris will spearhead the EHR implementation.
"If that's true, when was that decision made and why isn't she testifying today?" asked Banks.
"She's definitely a candidate for that job," said O'Rourke. "She would be perfectly qualified for that."
While VA lacks stability in many crucial executive leadership positions, O'Rourke assured committee members the department is working closely with all partners — including DoD — to streamline the implementation.
"We're working closely with DoD," said O'Rourke. "We're listening to advice from respected leaders in healthcare. And we're fully engaged with the Cerner Corporation regarding all critical activities — establishing governance boards, conducting current state reviews, and optimizing the deployment strategy."
As part of this effort to optimize the implementation strategy, VA has plans to assess the effectiveness of EHR system deployments at IOC care sites early on in the process.
"In July, August, and September, VA will assess and validate IOC and medical centers in Spokane, Seattle, and American Lake, Washington," said O'Rourke. "In October, we'll begin EHR deployment to these sites with a full capability goal of March 2020."
Defense Health Agency (DHA) Director Vice Admiral Raquel C. Bono explained DoD and VA have identified areas where the two departments can work together, share resources, and align the MHS GENESIS and VA Cerner EHR implementation deployments at care sites — particularly at combined VA and DoD facilities.
"By working with VA we have identified areas where we do have some synergies that we want to capitalize on," said Bono.
Ultimately, VA officials acknowledged the Cerner implementation will require strict oversight, strong leadership, and consistent communication between departments.
"We've never approached this project with rose-colored glasses," said O'Rourke. "We know this is going to be an extreme challenge for VA and DoD — especially in collaboration."