VA Spent Over $1.1B on Homegrown EHR Modernization Efforts
GAO findings indicate VA invested $1.1 billion on contracts related to EHR modernization efforts over the past five years.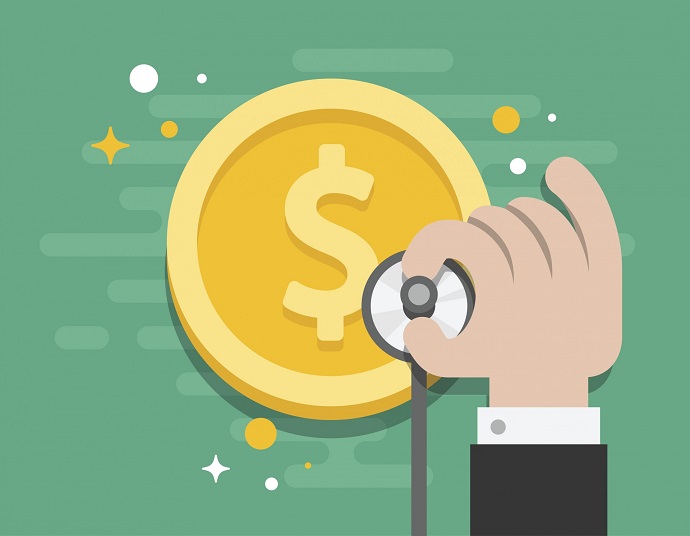 Source: Thinkstock
- A recent report by the Government Accountability Office (GAO) revealed VA spent over $1.1 billion on 138 contracts to modernize its homegrown EHR system from 2011 to 2016.
In the report detailing the tumultuous and costly history of VA's EHR modernization efforts, GAO found the federal agency spent the more than $1.1 billion developing, implementing, and contracting assistance for the Integrated EHR (iEHR) program and the VistA Evolution program.
The iEHR program was a joint initiative between VA and the Department of Defense (DoD) intended to replace the separate systems in use at both agencies with a single comprehensive EHR system. Meanwhile, VistA Evolution was geared toward modernizing VistA with additional capabilities and a better interface to accommodate all users.
"Contract data showed that the 15 key contractors that worked on both programs accounted for $741 million of the funding obligated for system development, project management, and operations and maintenance to support the two programs," stated GAO officials in the report. "VA recently announced that it intends to change its VistA modernization approach and acquire the same electronic health record system that DOD is implementing."
VistA and iEHR have been scrapped following VA's decision to replace its homegrown system with a commercial Cerner EHR.
This fourth VA EHR modernization initiative – referred to in the GAO report as EHRM – is intended to minimize customization and system differences between the department's medical facilities and ensure consistency between VA and DoD.
"When fully operational, the system is intended to be the single source for patients to access their medical history and for clinicians to use that history in real time at any VA or DOD medical facility, which may result in improved health care outcomes," wrote GAO officials.
"According to VA's Chief Technology Officer, Cerner is expected to provide integration, configuration, testing, deployment, hosting, organizational change management, training, sustainment, and licenses necessary to deploy the system in a manner that meets the department's needs," they continued.
The Cerner system will mirror that of DoD to ensure interoperability between agencies. While VA has not yet awarded Cerner an official contract, unsealed court documents revealed the deal will likely total approximately $10 billion.
Despite the decision to cease development on VistA, VA was successful in meeting many of the aims of the 2014 Federal Information Technology Acquisition Reform Act (FITARA.) FITARA was intended to improve VA's IT acquisitions and allow Congress to monitor the agency's progress in reducing duplicate technologies and cutting costs.
FITARA includes requirements related to data center consolidation and optimization, agency CIO authority, and government-wide software purchasing. In particular, GAO stated VA reported progress over the years in consolidating and optimizing its data centers.
"VA has also reported $23.61 million in data center-related cost savings, yet does not expect to realize further savings from additional closures," noted GAO officials. "In addition, VA's CIO certified the use of adequate incremental development for 10 of the department's major IT investments; however, VA has not yet updated its policy and process for CIO certification as GAO recommended."
Lastly, GAO found VA has issued a software licensing policy and generated an inventory of its software licenses to assist with future investment decisions.
While many of VA's attempts to develop a homegrown EHR system were ultimately unsuccessful, the agency did meet some of the goals outlined in legislation intended to reduce IT spending.
Negotiations between VA and Cerner are nearly complete. The first Cerner EHR implementation is expected to go live at a VA care site about 18 months after the official contract is awarded.