Vanderbilt Readies for $200M System-Wide Epic Implementation
VUMC will go live with its Epic implementation at all care sites simultaneously on November 2.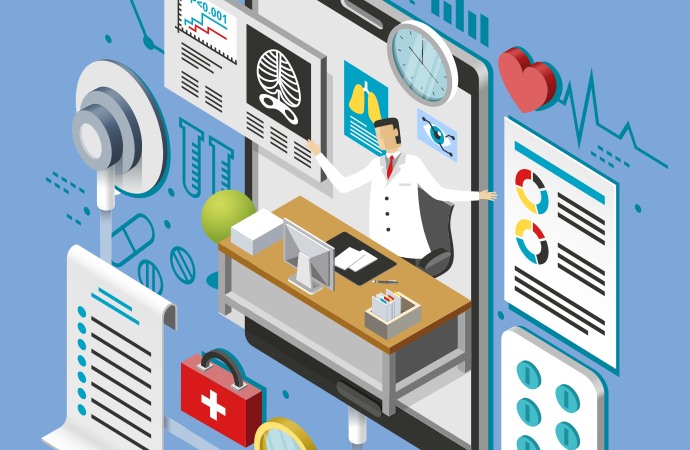 Source: Thinkstock
- Vanderbilt University Medical Center (VUMC) is set to go live with its over $200 million Epic implementation at midnight on November 2.
VUMC anticipates a period of about six to seven hours during which hospital staff will rely on "downtime" procedures as the current McKesson system makes way for the Epic EHR replacement dubbed eStar. The previous system will be terminated on November 1.
"Go-lives aren't non-events," VUMC consultant and EpicLeap Program Director Chris Costello told Tennessean. "There are issues."
The big-bang VUMC Epic implementation will be the sixth EHR replacement for Costello.
"We kind of view (technology) as the cardiovascular system of the health system," he said. "The technology and processes around it really are kind of the lifeblood of the organization."
READ MORE: Vanderbilt Study Shows EHR Use Improves Preventive Medicine
Costello noted VMUC has demonstrated an exceptional ability to prepare for the go-live compared to all other EHR implementations he has been a part of. VUMC has been working toward the Epic EHR launch for the past two years. In part, the fast-paced EHR implementation timeline was spurred by McKesson's decision to retire its EHR program by 2018.
"One thing I think Vanderbilt is doing better – and I mean far better by orders of magnitude – is operational readiness," said Costello.
To reach such a high degree of readiness, VUMC hired consultants and IT experts to design the system and engineer the replacement process.
Thus far, VUMC has moved over 485,000 patient appointments planned for the next 10-12 months into the new Epic system. The medical center has also sent emails to patients requesting they print off their medication lists, since the lists may be absent from their online patient portals until their next in-person physician visit. At each patient's first visit following the implementation, staff members will confirm medications and dosages against the information already entered into the system.
All VUMC clinical staff will use the eStar system starting November 2 without a backup.
READ MORE: Epic EHR Contributed to Major Operating Losses for Dana-Farber
Much of the $214-million investment that went into the Epic EHR implementation will go toward extensive training of VUMC's workforce of 19,000 including employees, consultants, and "elbow support" — team members wearing gold vests that will be on hand to answer staff questions about the implementation throughout November.
"We are spending millions in 'at the elbow support,'" said VUMC Health IT Senior Vice President Kevin Johnson. "It has nothing to do with Epic. It has everything to do with changing the engine in mid-flight. We are spending, really, a small amount on the actual software."
The Epic system will assist in daily operations including patient care delivery, registration, medication dispensing, and billing.
The system will go live at all VUMC sites in Tennessee and southern Kentucky simultaneously. VUMC is also set to take over Walgreens clinics around Nashville later this month. These clinics will also operate using an Epic system to facilitate seamless health data exchange.
VUMC has no delusions about the potential for problems to arise in the days immediately following the implementation. VUMC CMIO Neal Patel, MD, anticipates staff members will log between 3,000 and 5,000 help tickets within the first day of using the new EHR system.
READ MORE: Epic Systems Expands CVS Health Partnership to Lower Drug Costs
However, VUMC officials on the whole are confident the extensive training their staff members have completed will assist in mitigating any problems that may arise from any hiccups following the implementation.
VUMC will be tracking 68 performance measures in real time to see how long it takes for patients to get a room or be discharged from the emergency room, for example. These performance measures will monitor any decreases in productivity and see how long it takes for clinical operations to bounce back to baseline following the go-live.
Medical center officials stated they intend to continue to design and build new features into the Epic EHR system. eStar will connect to more than 190 other systems in use at VUMC. Once the EHR system is in use, VUMC will begin addressing any issues flagged by employees as they arise.
VUMC also intends to make changes to the system as new health IT trends and technologies are introduced to ensure user experience and patient care delivery stay up-to-date.
"We have an agreement with Epic to continue to collaborate with them on aspects of their software that we believe we can enhance," said Johnson. "We plan to be as innovative and at this point more impactful because anything that we do that improves Epic improves Epic for the entire world people that use Epic."