VT Health Information Exchange Improves Following Poor Review
Thirty percent of Vermont-resident patient EHRs are now included in the health information exchange — up from 19 percent before the review.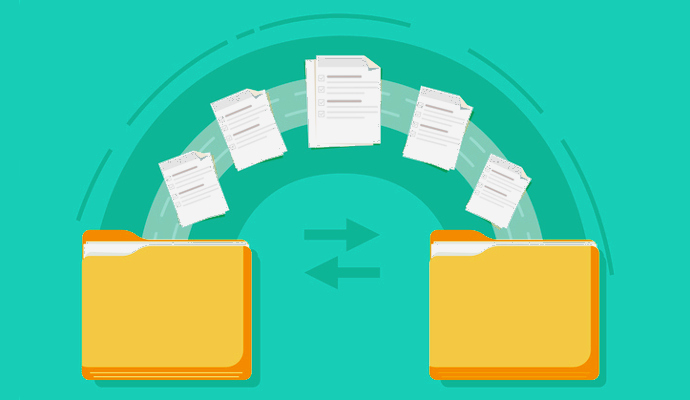 Source: Thinkstock
- Vermont's health information exchange (HIE) network has taken steps to improve operations and boost value for patients and providers in the months following a poor review, state officials recently told VTDigger.
The Department of Vermont Health Access and Vermont Information Technology Leaders (VITL) are currently working together to implement short- and long-term solutions to make the state's HIE more useful and sustainable. Efforts to improve HIE value are showing moderate success, with HIE officials reporting an increase in the number of patient EHRs included in exchange.
However, officials also stated they cannot confirm their actions will resolve all problems outlined in the HealthTech Solutions review. The state department is developing a contingency plan for the HIE network if VITL can no longer operate it.
"We will be transparent and we will try our best," Department of Vermont Health Access Deputy Commissioner Michael Costa said in a recent House Health Care Committee meeting, according to VTDigger. "It's not clear yet whether we're going to be successful."
The VITL-managed HIE collects patient health data including lab results, discharge summaries, radiology reports, medication histories, and other kinds of patient information. Providers can access health data regardless of where a patient seeks treatment.
READ MORE: Vermont Health Information Exchange Adds Telehealth Component
The HIE is designed to facilitate the development of a single, comprehensive, accessible patient health record to enable more efficient patient care delivery.
The HIE — which has received $44.3 million in state and federal funding since its inception — has not effectively fulfilled its intended purpose due to persistent administrative and financial problems.
According to the 2017 review, the HIE only contained about 19 percent of Vermont residents' patient EHRs.
Costa stated a lack of clear direction from the Department of Vermont Health Access contributed to VITL's problems.
"It's very hard to reach a goal if nobody will articulate what the goal is," said Costa.
READ MORE: HIEs Consider Joining Ambitious ONC Health Data Exchange Framework
In an effort to motivate improvements, Costa testified VITL's contract with the state has changed such that the HIE will now receive funding based on deliverables rather than grants.
"We are trying on all fronts to put much more rigor into this relationship," he stated.
Additionally, two new committees will meet regularly to discuss the problems cited by the 2017 review.
A 10-member HIE steering committee will work to develop a strategic plan centered on identifying statewide HIE needs, according to Department of Vermont Health Access HIE Program Director Emily Richards.
"There is no doubt that the lack of a current plan is a material weakness in all of this work," said Costa.
READ MORE: HIE Use of ADT Notifications Jumped 95% Last Year at SHIN-NY
The second committee comprises members of the state and VITL leadership.
"This is not high-level abstract thinking," Costa said. "This is very concrete, tactical steps to try to improve the program and work toward success."
VITL Acting President and CEO Kristina Choquette told the committee the organization has worked with University of Vermont Medical Center to improve the network's login and patient consent procedures to increase HIE patient participation. These changes have assisted in increasing the number of Vermont patient EHRs in the HIE database from 19 to 30 percent.
Department officials have proposed submitting a work plan to the state legislature by May 2018. The plan would outline specific goals for the state and VITL to meet "as a requirement for continued work and funding," officials said.
Department of Vermont Health Access HIE Program Director Richards stated a contingency plan will be put in place if the goals outlined in the work plan are not fulfilled. The plan will include "an assessment of what it would take to move current assets to a new operator or operators, and what the transitional impact would be on our health reform efforts, healthcare system, and Vermont state government," she told the committee.
While not included in the department's proposals to improve the HIE, Representative Lori Houghton (D-Essex) suggested changing Vermont from an opt-in to an opt-out state, VTDigger reported.
As an opt-in state, the Vermont HIE currently only includes the patient EHRs of Vermont residents who have signed consent forms allowing their health records to be included in exchange. As an opt-out state, Vermont would automatically include patient EHRs in the HIE unless a patient explicitly opted out of exchange.
"One way we could get more providers to use [the HIE] is if we have more data in it," Houghton told the committee.
However, Representative Anne Donahue (R-Northfield) stated the idea of starting the statewide HIE partly appealed to the public because the exchange would be opt-in.
Costa testified that the state department is open to changing the opt-in policy.
"There is a reason to restart that conversation," he said. "But I want to be respectful of the fact that that's a difficult, charged conversation to have."